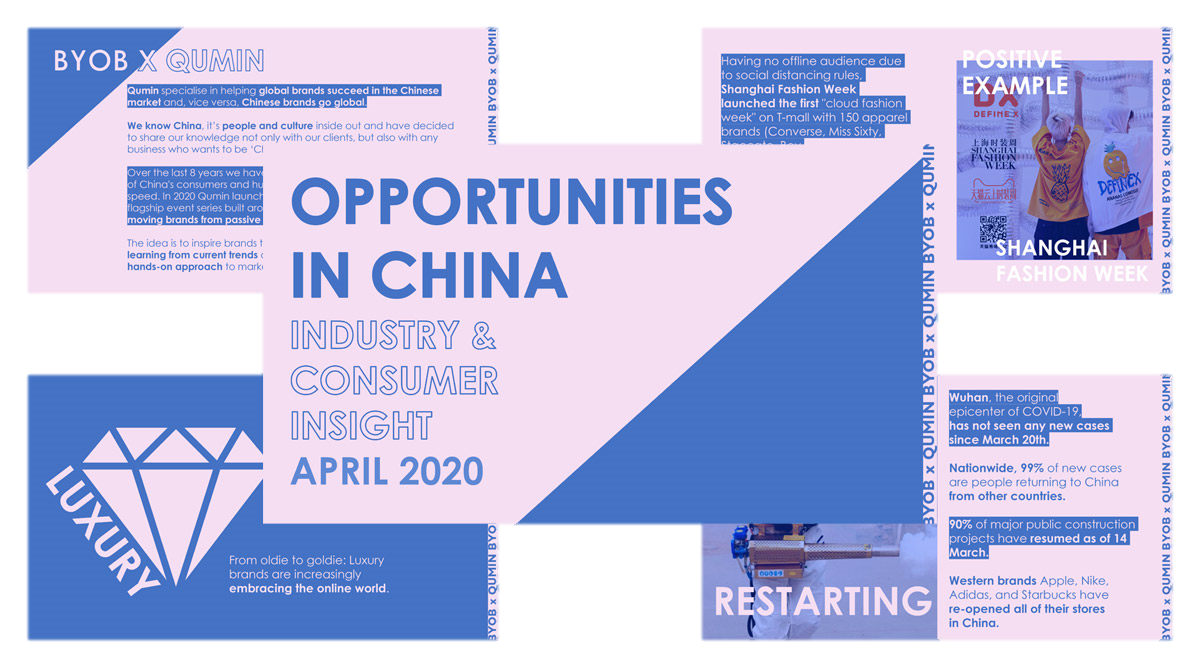 In 2020 Qumin launched BYOB – Bring Your Own Brand – a new flagship live event series built around individual industries, aimed at moving brands from passive to active marketing.
Every other week we are hosting a live event covering a selected industry.
The idea is to inspire brands to re-think their own China strategy by learning from current trends and positive brand examples through a hands-on approach to marketing with live workshops, polls, discussions, and Q&As.
UPCOMING SCHEDULE
2 June
Beauty & Cosmetics
16 June
Homebound Economy
30 June
Luxury