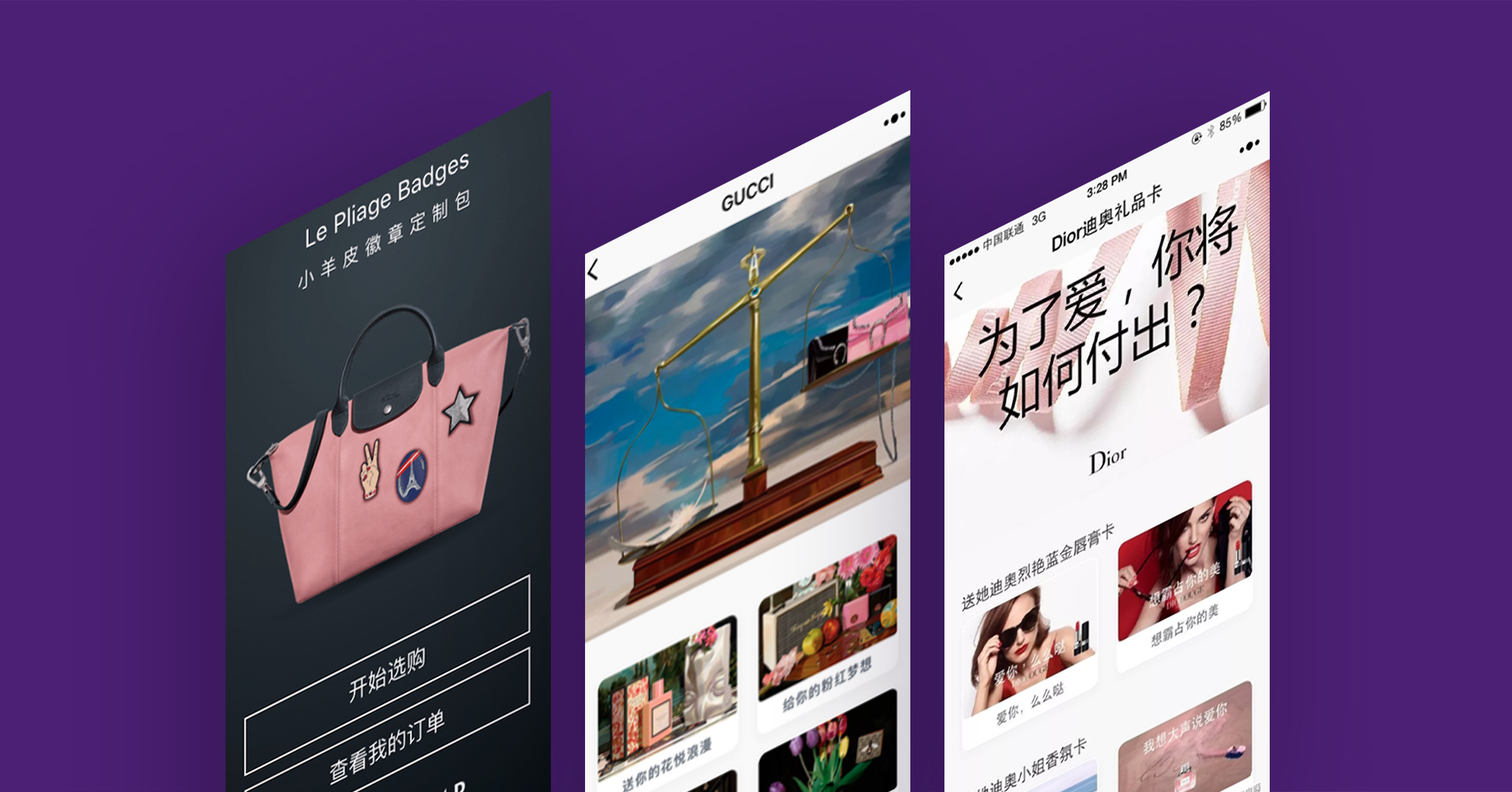 China's e-commerce has long startled the world. But will WeChat's Mini-Program be the major driving force for an even greater future?
According to Tencent, the tech giant behind WeChat, Chinese WeChat users use on average 20 Mini-Programs in the WeChat everyday. Transactions made through Mini-Programs have increased 142% compared to six months ago.
Apart from e-commerce, online gaming, retail, health and transportation are the sectors many Mini-Program developers focus on. How to create a seamless consumption environment is the only question Mini-Programs are trying to answer.
Luxury brands, such as Gucci, Dior and Longchamp, have already tasted the success. If you are wondering how can your businesses benefit from Mini-Programs, don't hesitate to get in touch.