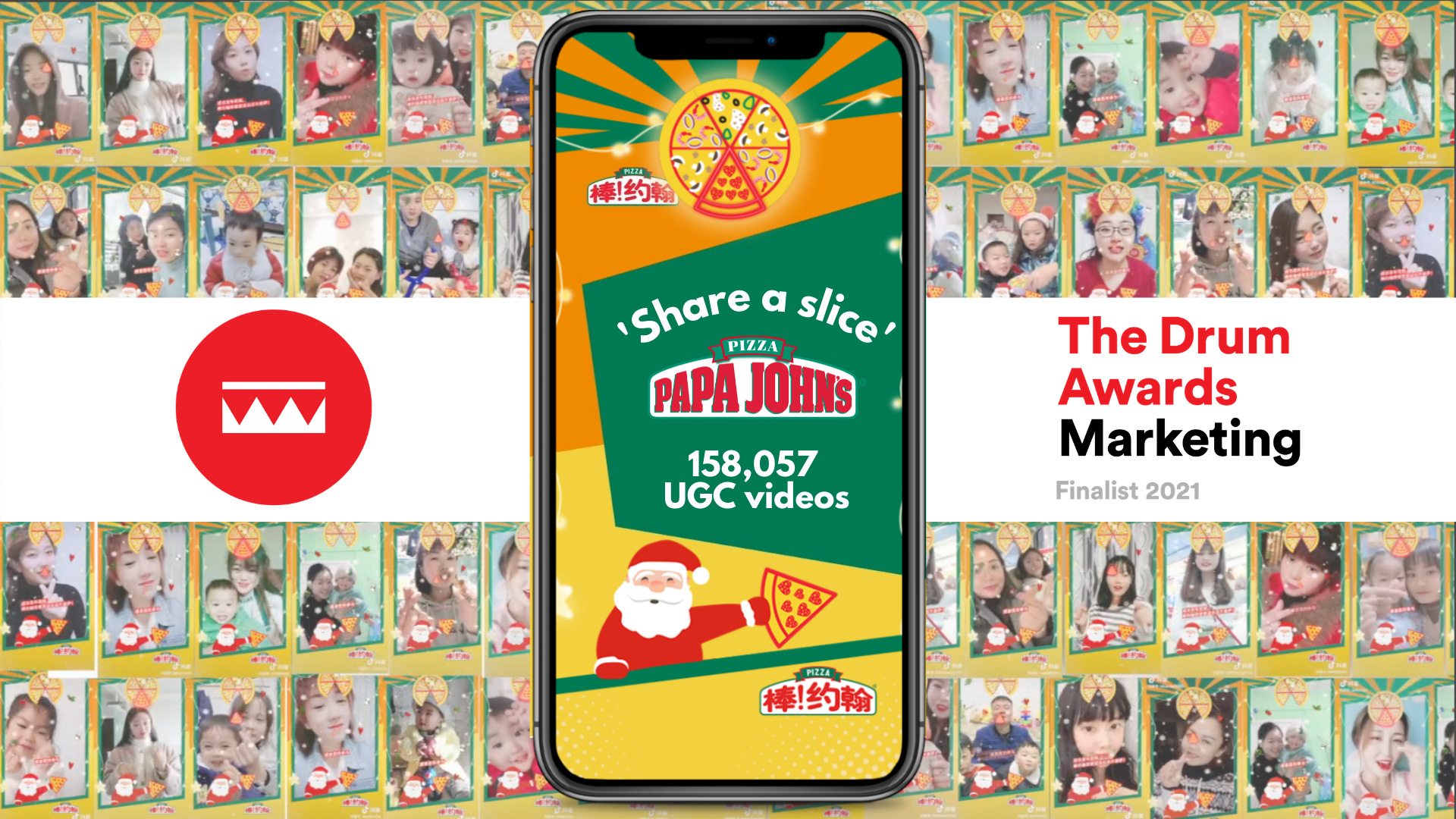 We're Finalists!
We are excited to announce that Qumin is officially a Finalist of The Drum Awards Marketing 2021! Our 'Share a Slice' campaign with Papa John's was nominated! We're grateful to everyone who helped us achieve such incredible results and would also like to thank Papa John's for being a great client. 
The Drum will be announcing the winners through a live online ceremony on Thursday 17 June at 11 am EST/4 pm BST. If you want to hear the judges announcing the award winners with us, you can register here. 
Fingers crossed – for now, please enjoy the award entry video below! 
More about the campaign
Papa John's is one of the world-leading pizza brands and positions itself as providing "Better Ingredients. Better Pizza.". However, in China's increasingly noisy and fast-changing social environment, the brand faced challenges in reaching out to Gen Z. Qumin caught Papa John's attention for its strong multi-cultural creative capability, which is important for Papa John's as a western brand trying to re-energise itself in China.
The Christmas period is traditionally the season of giving when we remember those who are less fortunate than ourselves. Qumin helped Papa John's to connect with and give to those that have become disconnected from their friends, family, and colleagues. Papa John fired up the oven, prepared the dough, sliced some toppings, and give pizza lovers a chance to 'share a slice'.
From Christmas to Chinese New Year…
With our Christmas campaign being so successful, the team also worked with Papa John's during China's busiest time of the year: Chinese New Year. Our heart warming animation depicts the story of a loving grandfather who wants to impress his granddaughter during her visit. He goes to great lengths to learn how to make her favourite food – pizza. He eventually meets the 'Master of Dough' at Papa John's. The campaign was picked up by multiple media outlets including Campaign, The Drum, Creative Moment, FAB news, and more. Watch the video below!
Get in touch today if you want to discuss your next award-winning campaign in China!