01/06
The Brief
Marriott International approached Qumin to launch their leading youth brand, Moxy, in China.
The Moxy brand doesn't play by the rules, and nor do their target audience – the Chinese Gen-Z. So, Qumin had to break convention. The launch needed to be deeply rooted in Chinese subcultures to resonate meaningfully.
The objective was to deliver a 'category first' approach to generate awareness, social buzz, and lasting brand recognition.
02/06
The Idea
We explored five different Chinese youth subcultures– Fashion, Hip-Hop, Gaming, Dance, and Food.
Gaming came out on top as having the most relevancy to the brand, with play being a core brand value, and, also the category with the most cultural tensions to inspire our creative territory. Waiting to be hyper-local to Shanghai, the launch of the first hotel, we discovered that SH was the capital of the world for e-sports.
How can brands then win without falling into the trap of enforcing one-way globalised communications or using cliché messages, particularly around Chinese New Year, China's most important holiday?
More than 35% of Chinese gamers reside in SH. And the city boasts over 150 professional eSport teams. This subculture has the opportunity for Moxy to reach almost 500m Chinese youths.
But gamers in China are very different to their counterparts in the West. In fact – gaming in China is not a niche hobby, it's a truly mainstream sport – comparable to football in the west.
We realised that gaming wasn't just another subculture – it was the most representative expression of a larger cultural tension among Chinese youths.
Chinese Gen Z strived to be:
SOMEBODY WHO REMINDS EVERYBODY OF NOBODY
03/06
Gaming, as a profession, couldn't be further from the Chinese traditional definition of "success". But it's also the most influential subculture in China. The global eSports industry is led by China.
With the increase of global influence, Chinese Gen Z are bold. They are the first generation to have an innate confidence in China – they know they can influence change not just for themselves, but for China and beyond as they take China to the world.
Moxy Shanghai will attract this generation.
We care about them, we will give them a platform, we will create collaborations that connect like-minded spirits, we will start movements that encourage participants to be brave in their convictions – laugh, cry, swear and create. Passion has no limits as they walk their own paths.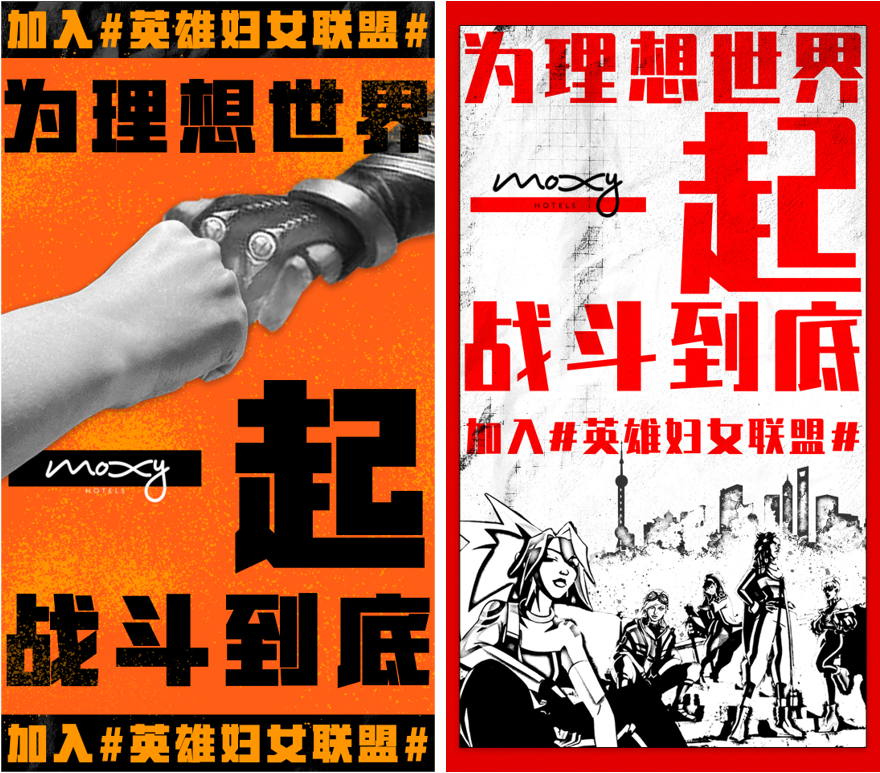 25,000,000+
Total video views
660,000+
Total likes
4 months
All results achieved in 4 months, from 0 base
04/06
The Results
WHERE BRAVE STARTS
Using China's largest and most influential channel for our target audience, Douyin, we created a platform to speak, and engage with, our audience.
We partnered with the most influential gamers and creators in Shanghai and China. Our criteria based not on their social following, rather, their "real world" influence for our community.

05/06
We worked with over 150 individual creators. And published over 30 videos per month on Douyin. Providing a global stage for talent that would otherwise not have a voice.
But more importantly, firmly positioning Moxy as a recognisable, authentic, Gen Z brand in Shanghai, and beyond.

130,000+
Followers
< £2.00
CPA of followers, including content
Organic
Growth, mostly, with authentic, creator led content relevant to the brand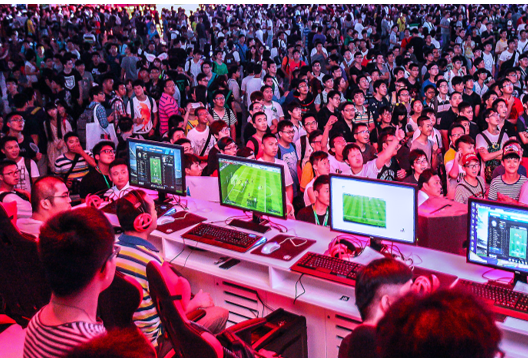 06/06
Outperforming other hotels targeting a similar demographic on Douyin, Moxy has higher community growth and likes per post.
Moxy's Douyin channel engagement rates are also 400% larger than established premium brands in China often heralded for their digital performance.
Phase 2 of this campaign launches May 2021…