01/05
The Brief
Papa John's challenge in China was to increase brand awareness over the Christmas period with 18-30 year olds – a situation made all the more difficult given that pizza competes with mouth-watering traditional cuisine and is not China's go-to food of choice, even for a younger generation with a more global outlook.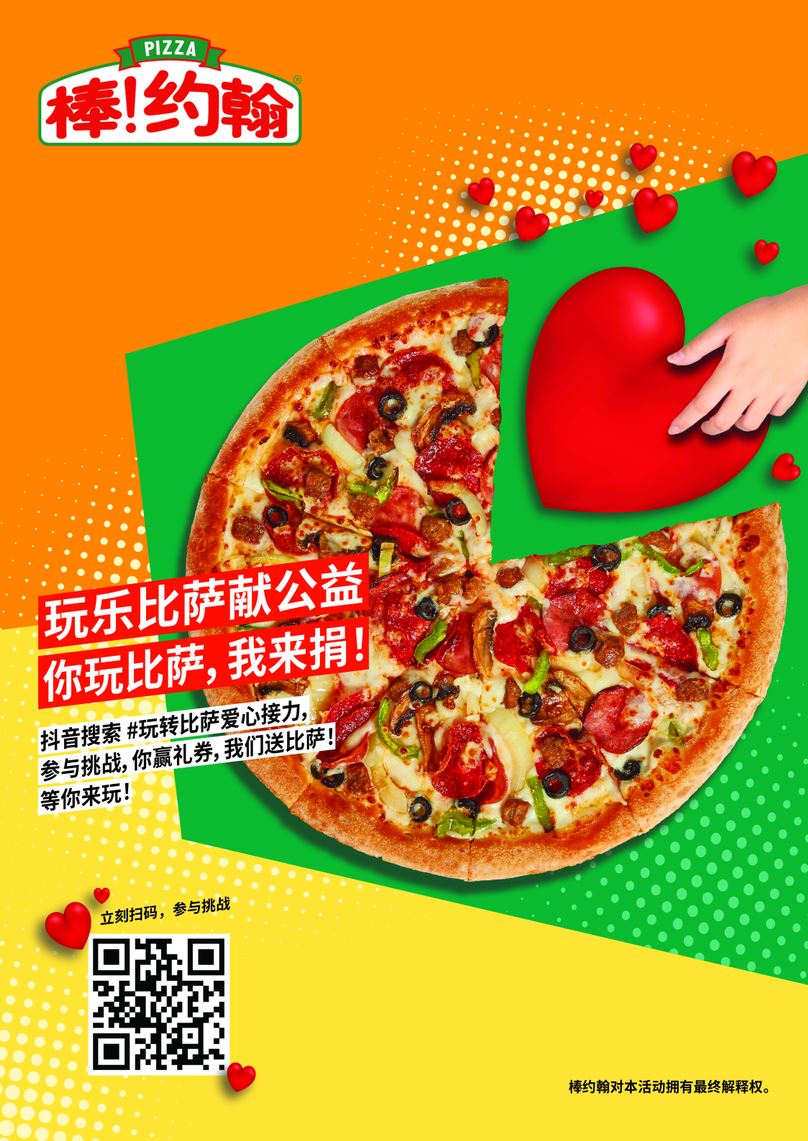 02/05
The Idea
Audience research exposed an additional challenge: Our predominantly Gen-Z target happens to be the most frowned upon generation in a lifetime. Labelled the 'Fallen Generation', China's million-strong Gen-Z are seen as self-obsessed and criticised for taking no responsibility, having no social awareness, and only caring about themselves.
How were we going to get through to them?
Further research revealed that during 2020, most of Shanghai's 200,000 COVID support volunteers belonged to this 'Fallen Generation' demographic. The so-called lay-abouts, disaffected youth, and stay-in-bed loafers seemingly had a flash of social responsibility and donated time to distribute supplies, run errands, and help their local communities.
There was hope for Chinese youth!
In addition, our insights unveiled that Christmas in China has its own unique meaning. While young couples exchange gifts, most people see it as a social time. They shop together, catch-up with old friends, and go out for meals. But for many, seeing others enjoying sociable events at karaoke bars and restaurants just highlights loneliness – many large cities have seen a recent influx of people who are far from friends and families.
03/05
We identified a valid opportunity for Papa John's to play a seasonal role for those who can't be reunited with loved ones. Across the world, traditionally, Christmas is a time for giving and remembering those less fortunate than ourselves.
Cue our idea: '#Share a Slice'.
Pizza is the most sociable of foods, so Papa John's mobilised the 'Fallen Generation' with a pledge to donate a slice of pizza to charity for every short video they created. The interactive campaign featured a series of specially created filters, frames, video editing, and jingles to personalise each video. Plus, there were cash prizes up for grabs for those with high engagement.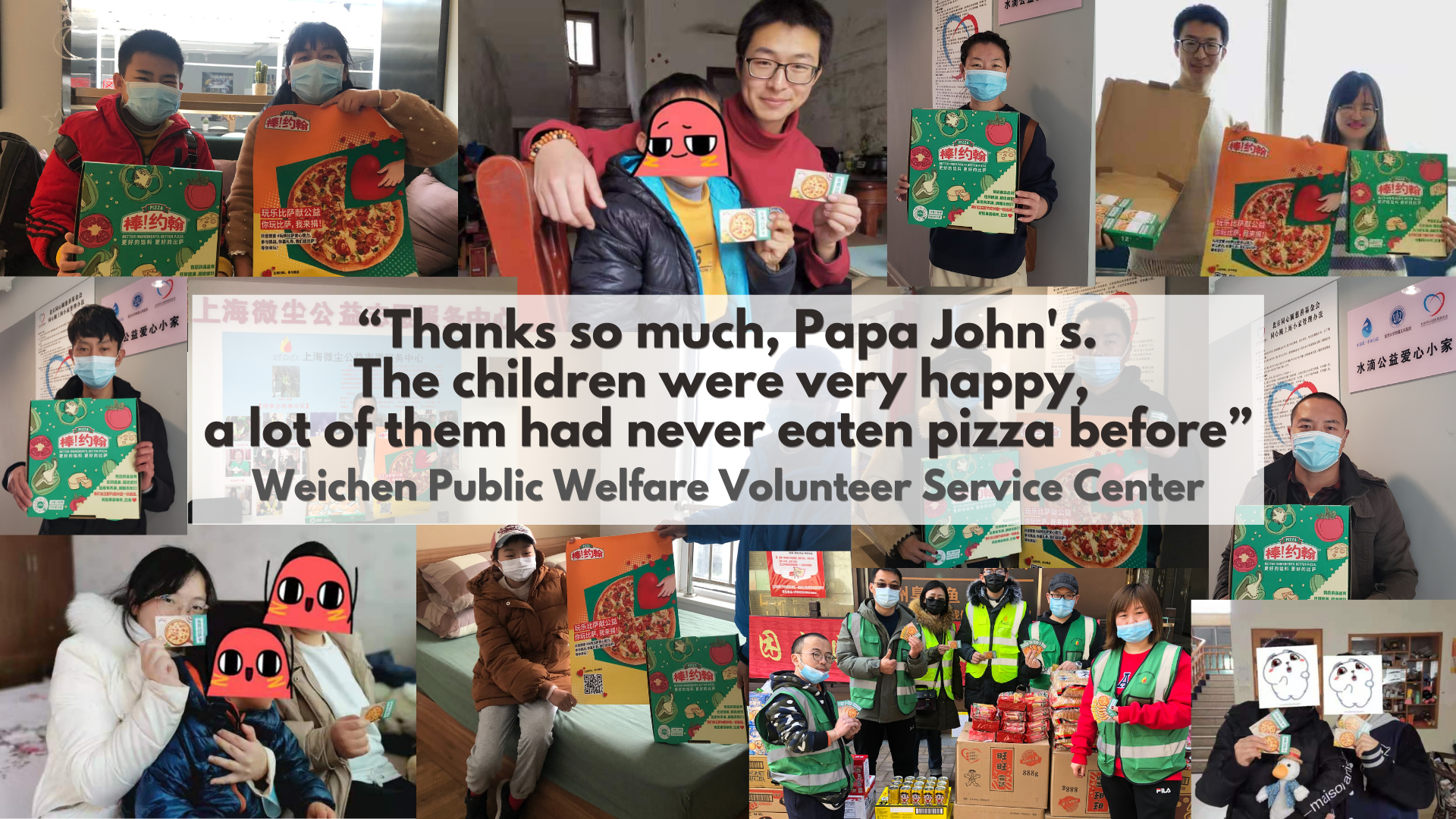 04/05
By harnessing our insights, we felt this viral User Generated Content campaign could grab the attention of, engage, and mobilise our seemingly self-obsessed youth. The social good that underpinned the idea had the potential to make the campaign self-propelling – the most effective way to increase Papa John's brand awareness within our target demographic.
We chose to host the 'Share a Slice' hashtag campaign on Douyin (China's TikTok), China's most popular smartphone social media platform for Gen-Z, and worked with 3 major Chinese charities.
05/05
The Results
Between 21 and 30 December 2020, China's 'Fallen Generation' were mobilised and started a movement, generating a phenomenal amount of videos and driving brand awareness across a new audience.
The Gen-Z's creativity resulted in Papa John's donating approximately 10,000 slices of pizza to charity, ensuring many lonely people felt recognised during the festive period. In addition, Papa John's Douyin's followers increased from 11,227 to 20,001 witin 5 days, boasting 3.6 million likes, 800k comments and 63.5k shares.
A happy client joked, "甜蜜的烦恼, sweet trouble" – high participation numbers meant many pizza donations.
87,000,000+
Total Video Views
149,000+
Video Generated


3,500,000+
Likes