01/06
The Brief
Marriott asked us to launch a new hotel as part of its youthful brand, MOXY, in Shanghai.
Our challenge was multi-fold: create awareness, drive launch footfall and grow and sustain a prospective new clientele among a young audience.
How could a global brand like Marriott's MOXY be relevant to young Chinese people?
02/06
The Idea
Traditionally, young Chinese people follow family and society expectations in return for the support they receive.
It's an expectation that continues at university, an important pillar of Chinese culture, where unlike the West, activities other than studying are seen as a distraction.
Falling in love, gaming, dance etc are frowned upon as diversions with the resulting impact that a young person's journey of personal development is often supressed and delayed.
In terms of today's perception, China's Gen-Z is the first generation who see their country as globally successful having only lived in a time where China's tech companies are bigger than Uber, Amazon, or Google. They've never seen China struggle as a developing nation.
And yet, despite this confidence, they still carry the cultural tension of traditional values from their families, vs the modern expectations of the world that surrounds them – a conflict of the collective vs the self.
That oppression is causing GenZ to start the "Tang Pin" (Lying-flat) movement where they rather be paralysed then doing work they don't want to.
But the brave ones leave home and head for big cities like Shanghai, hotspots for eclectic cultures from all over China, that they can begin their journeys of self-discovery.
But at a price – you can be somebody who reminds everybody of nobody but rejecting society's expectations carries risk: family might disapprove, a financial price might be paid, or worse, exclusion – no one wants to be an outsider.
Research revealed that many in this group have been marginalised, with many estranged from families or taking low paid work to pursue their passions.
This young, free-spirited demographic was our target audience because among this group are those who are changing Chinese culture today and have the belief that they can shape global culture, tomorrow – they've seen Korea and Japan do it.
We felt that an approach that identified and collaborated with Shanghai's underground culture-shaping creators would drive awareness and mobilise our broader audience who identify with the same values and attitudes.
Cue, our creative strategy: MOXY – Where Brave Starts.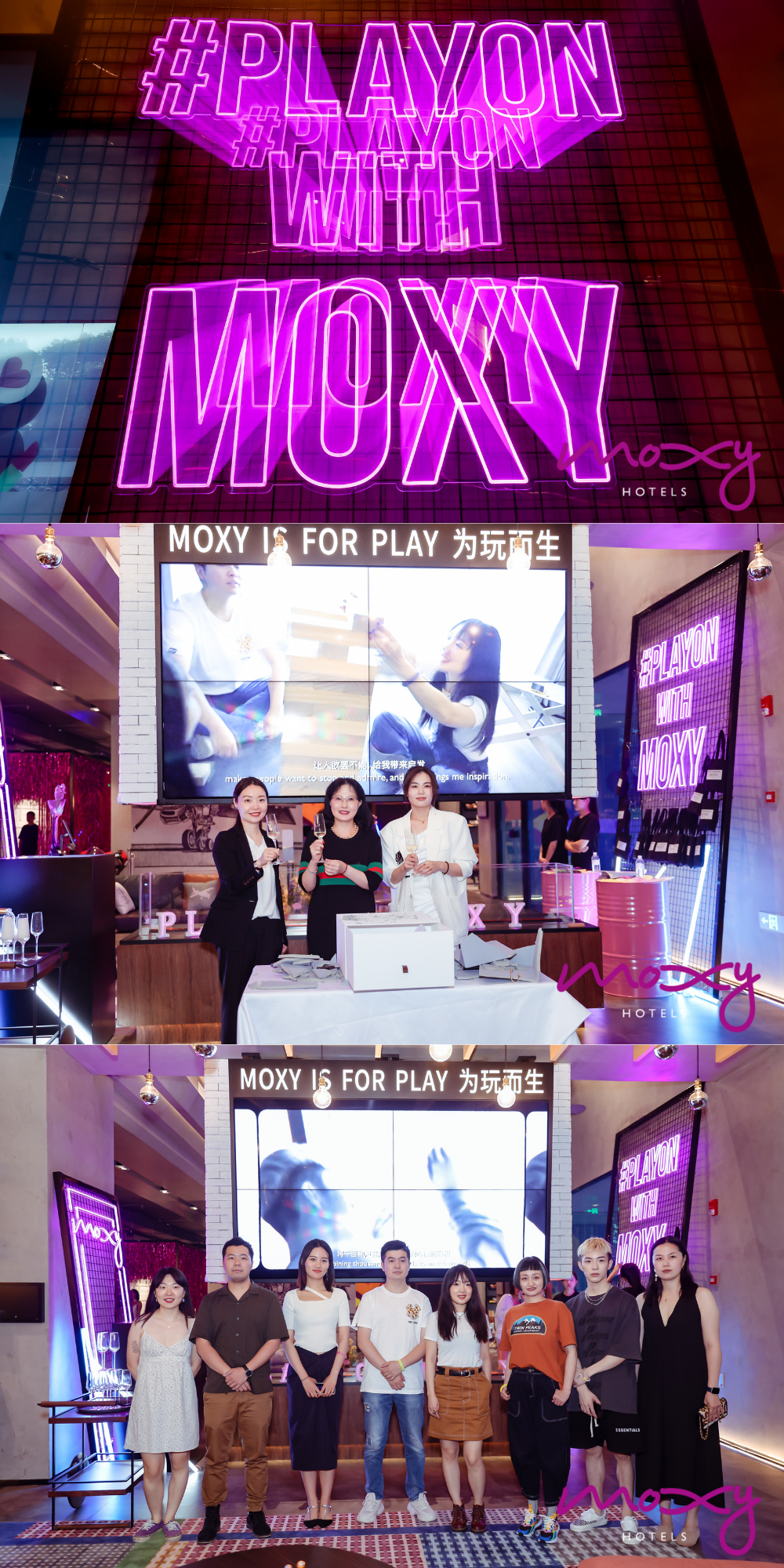 03/06
Our aim was to stand alongside those who follow their own path – to make MOXY a beacon that attracts all who have been brave enough to pursue their ambitions, not society's.
The goal was to create an environment and community that finds, celebrates, grows and inspires a new generation of brave trendsetters and changemakers.
By giving them a platform to be around kindred spirits who have dreams like theirs, and a network who can offer support, we would propel new talent towards their vision of success and appeal to a new type of hotel customer who chooses Moxy because it embodies their own attitudes, beliefs, and culture.
04/06
That was when The White Canvas Hotel platform was born.
We stood alongside our principles and audience and hand-picked 9 Shanghai up-and-coming creators for their raw talent and bravery – individuals who have made sacrifices in pursuit of their own dreams and gave them a stage to express themselves by inviting them to design permanent furnishings, glassware, fashion, DJ sets, art, graffiti, and new cocktails for the hotel.
These were 9 creators with no social media following – just raw talent and the fearlessness and belief that they can shape Chinese culture.
To spark interest, we sent the items we invited them to design in MOXY branded concrete Mystery Boxes which they shattered live on MOXY'S social media channels. Over several weeks they engaged new audiences and attracted followers of their own as they brought their creations to life in a series of documentaries and live chats.
To drive participation with our target audience, we invited Shanghai's creative community to create and share videos under the #MAKEMOXYYOURS. Over 7000 videos were submitted generating a phenomenal 450 million views – proof that taking a position and standing alongside the brave and marginalised was resonating and creating a new audience for MOXY.
Music, art and fashion workshops hosted by Shanghai creators have already attracted hundreds of aspirational creatives who now see MOXY as the hub for likeminded spirits.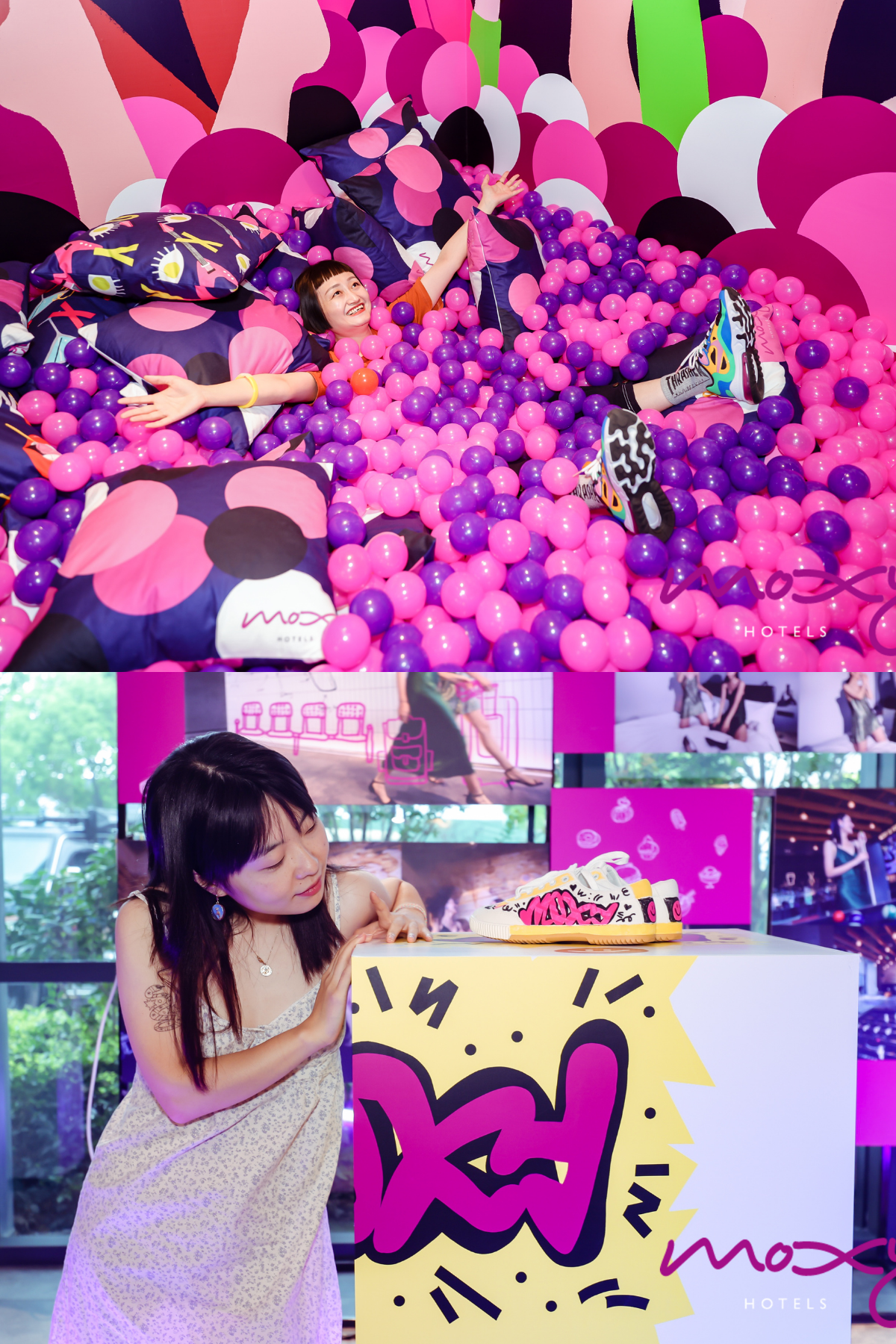 25,000,000+
Total video views
660,000+
Total likes
4 months
All results achieved in 4 months, from 0 base
0506
The Results
WHERE BRAVE STARTS
By sourcing, collaborating with and harnessing the appeal of Shanghai's up-and-coming young creators, The White Canvas Hotel started a movement that launched the dreams and aspirations of the city's Gen-Z creators.
We attracted and engaged a new young MOXY clientele who feel at home at MOXY because they identify with the creators we worked with and are now flocking to the hotel.
06/06
Legacy
This is just the beginning. Our aim is to pay 'it' forward and leave a permanent and positive legacy – to help today's Gen-Z find success so that in turn they feel inspired to do the same for their successors, and beyond. Over time MOXY will stay relevant to its audience as it continues to unearth talent.
130,000+
Followers
< £2.00
CPA of followers, including content
Organic
Growth, mostly, with authentic, creator led content relevant to the brand