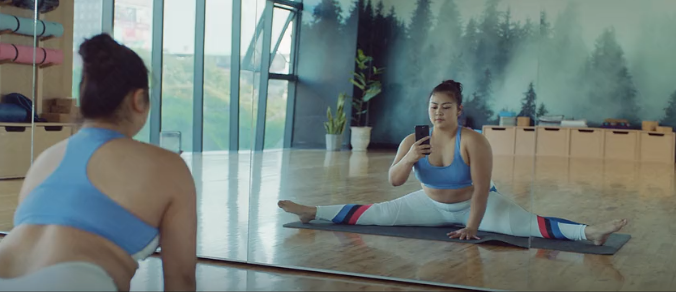 'Keep', the #1 Chinese social fitness app, launched a cracking campaign: 怕就对了
Keep's Key Message
The tagline "怕就对了" (Pà jiù duìle) means "you're right to be scared". But we've all heard of "what doesn't kill you makes you stronger" and probably frequently use it. It gives us motivation when doing something we, or others, are afraid of.
It is common to experience fear in sports: fear to be injured, embarrassed or humiliated.
With this idea, Keep selected 5 protagonists, such as a plus size yoga practitioner, a blind runner, an aged swimmer, a champion rider and a young swimmer. Because of their uniqueness, their fear is evident in their story. In the video, Keeps tells how the 5 'keepers' have challenged their fear step by step and achieved their goals. Adrenalin is very powerful after all – release it by facing your fears!
Why do we love it?
Keep resonated with their Chinese audience as they offered a very powerful message in a creative way. In fact, with its empathic message, many Chinese sportspeople felt involved. They were encouraged to overcome their personal fears and download the fitness application. The powerful outdoor ads resulted in a large quantity of UGC content on Weibo.




We spotted it in the Shanghai metro …
… and even played the game!
And how cool are these H5 WeChat ads?
It seems you really can't go far without seeing Keep – no wonder it's China's most popular fitness application! Time to face your fears.
Agency: Karma, May 2019
To find out how the campaign was created, head over to Digitaling (and hit 'translate').