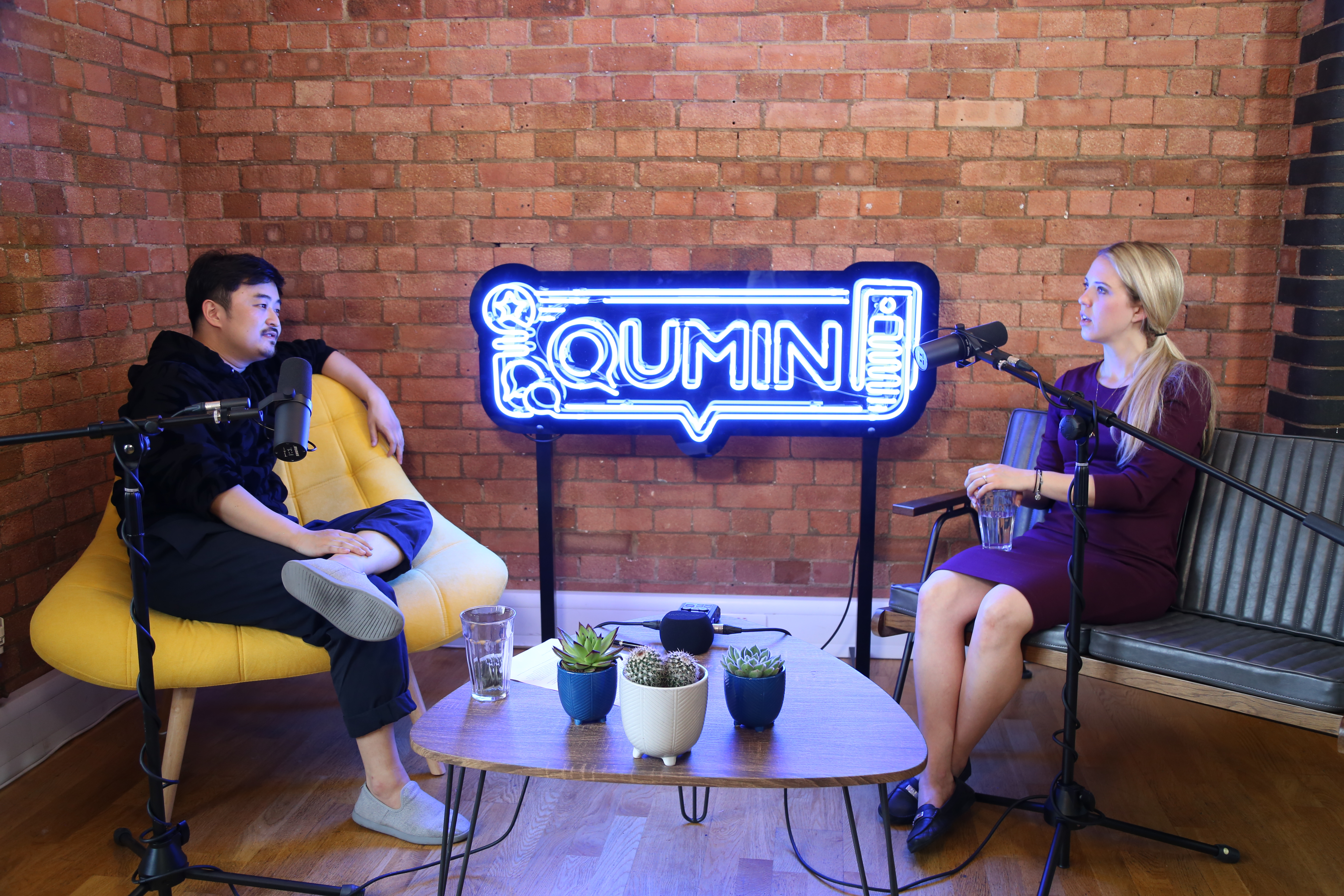 China is emerging as an innovator nation, that is becoming more and more evident. Especially baffling is the rate at which platforms and technology are leapfrogging ahead of those we know in the West. How can we stay up to date to reach those valuable Chinese consumers? And how can we learn from China?
To answer these questions, Chinese creative agency Qumin launched a dedicated podcast titled 'China, WTF?!', short for 'What's the Future' (of course). The Drum caught up with us to catch the first episode about Influencer Marketing and Live Streaming in China. This episode was hosted by Qumin's CEO Arnold Ma who invited Lauren Hallanan, an expert on the two topics, to share her experiences.
Based on an original article by The Drum (click to follow the link)
We picked out 10 interesting points.
1.       Influencer marketing works well in Chinese culture
Many elements embedded in Chinese culture including 'mianzi' and 'guanxi', make Influencer Marketing an especially effective tool in China.
2.       Influencers here have a different role to Influencers in China
Westerner consumers are more independent in the sense that they usually decide to purchase a product and influencers re-affirm their decision. Chinese consumers, on the other hand, often look to influencers to help them make a decision.
3.       When selecting which type of influencer to work with, brands should consider their current reputation in China
There are different types of influencers which include celebrities, top tier, and 'long tail' influencers. If a brand is not yet well known in China, Lauren suggests they work with top-tier influencers as well as a combination of lower-tier influencers.
4.       Chinese consumers don't care about your brand heritage
Brand heritage stories don't resonate with Chinese consumers due to international brands' short presence in China and a lack of trust from Chinese consumers towards their brand messages. Brands should therefore rather emphasise a different aspect more suited to the Chinese market.
5.       The top Chinese trend in 2019 is 'Health & Fitness'
Health and Fitness is the trend to jump onto in 2019, says Lauren. However, brands should bear in mind that beauty standards are different in China. Promoting a toned body image will not be as popular as the skinny look – both with female and male consumers.
6.       Live streaming in China as long surpassed what we know from YouTube or Instagram.
What started out as a copy from American models turned into a mature and complex landscape than we could ever imagine. Over 200 Chinese platforms have incorporated live streaming across four different categories: gaming, entertainment, education, and, most importantly, e-commerce.
7.       E-commerce live streaming in China is not like QVC or teleshopping
While we're tempted to ignore the potential of e-commerce live streaming by comparing it to QVC and teleshopping, the reality is quite different. Chinese live streaming is engaging, fun, and a useful tool to learn about products, leading thousands of consumers to tune into sessions.
8.       Brands can easily make live streaming authentic and entertaining with the use of trusted influencers
Austin (李佳琦) is a famous male live streaming influencer whose honest and vibrant beauty product reviews have earned him a loyal following and a long list of stellar clients. Israeli beauty brand AHAVA leveraged his potential, sending their sales skyrocketing within minutes of their origins campaign.
9.       Brands should not be intimidated by live streaming
Working with trusted influencers and building in-house capabilities are a good way to ensure success in live streaming. The focus should be to create great moments for the audience.
10.   Live social commerce isn't just a fad
Quoting Taobao's CEO, Lauren believes that live social commerce isn't just a fad, it's here to stay as 'the future mainstream model'.
We hope you enjoyed the first episode of 'China, WTF?!' 
Watch the full podcast here and subscribe for more.
Download the episode on your usual podcast provider (e.g. iTunes, Spotify, and more).
Don't forget to let us know what you think!
Sign up to our newsletter to find out about future episodes.