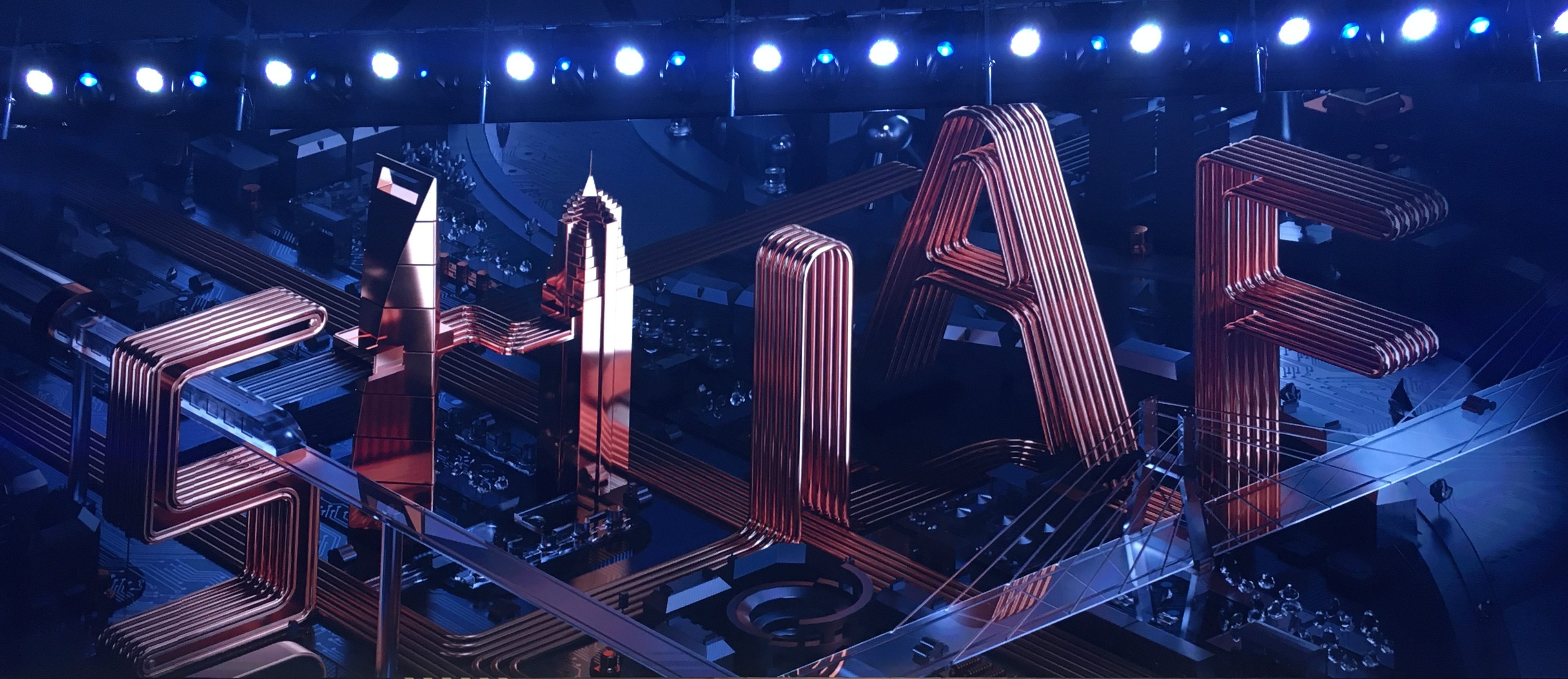 Shanghai International Advertising Festival (SHIAF 2019) is coming to a close and has been a fantastic global platform showcasing amazing creative, insights, and trends in advertising from all over the world.
This year, hosted by the Advertising Association, the Institute of Practitioners in Advertising (IPA), and the UK Government's Department for International Trade (DIT), SHIAF falls into 'Export Month', a pre-Brexit initiative to showcase the UK's exporting strengths. This week was all about cementing the UK's reputation as an advertising powerhouse under the hashtag #CreativityIsGREAT.
At Qumin, we are proud to be part of this initiative and are grateful to have been given the spotlight to share our insights, experiences and advice on marketing to China. Here are some of our key thoughts we want to highlight:
Hard sell tactics are dead: don't feel you have to act like Chinese brands to succeed in China.
Many Western brands believe that to be successful in China, old-school, purely functional marketing techniques in the form of pushing sales and distribution must be adopted. They hire a Chinese MD with sales and distribution background, someone with 'connections', to get them into stores and leave it at that. After all, that's how brands traditionally succeeded in China. Yes, China used to be closed off and once Deng opened the flood gates and Chinese consumers were, for the first time, able to buy foreign products, that's exactly what they did. Foreign brands were flooding in and Chinese consumers were buying, buying, buying.
Well, fast forward to 2019 and you will notice that this belief no longer holds true. Competition is fierce in China, consumers have become used to being able to purchase foreign products and have clocked brands trying to make money from them. Ergo, marketers need to try harder. Those marketing tool kits, that focus on generating insight, that special blend of creative and strategy, which UK agencies draw on for their home markets must be adjusted to China. Marketing to Chinese consumers requires just as much research, dedication and skill as marketing to UK consumers. Brand equity must be built by communicating effectively based on insights.

Listen and understand before pushing on to digital.
Qumin specialises in finding human truths in order to connect with Chinese audiences. We listen to the Chinese consumers, understand and respect Chinese culture (most of us at Qumin are Chinese), and adapt strategies locally. Building personas which accurately represent the audience you are targeting has never been more important, especially as Chinese people are diversifying more and more every day. Last, but not least, there has to be a map of China's immensely vast and sophisticated digital landscape. Knowing and understanding which platforms to find which audience on – and why – is the final piece in the puzzle to successful Chinese marketing.
From bold to bad: 'Creative advertising' has different criteria in the UK to those in China.
Qumin's CEO Arnold Ma has been shaping the discussion around Chinese advertising in the UK for years, urging brands not to assume that what works in the UK also works in China:
"Don't get sucked into thinking creativity has to be about irreverent or provocative ideas. Why does creativity in advertising, or otherwise for that matter, have to be the way that the West has defined what creative advertising is? China has been 'creative' for thousands of years, China 'created' gunpowder, the printing press, and paper! At the heart of great creative is relevance, it's not to be rebellious, rebellious relevancy (or irreverence) is a Western concept of great advertising creative. What may seem like a simple execution, e.g. a video campaign by local Chinese creatives, could have some very real and relevant human truth attached to them – thus what may seem very execution led to an 'outsider', could actually be a great 'idea led' campaign to Chinese creatives and consumers."

D&G is a prime example of a failed creative rebellion.
In case you missed it: D&G launched a video campaign in November featuring a Chinese model eating Italian food with chopsticks, igniting fires on both Chinese and international social media. To make things worse, instead of apologising immediately, comments were leaked of Gabbana insulting Chinese people. The impact on the brand's value and reputation is immense, and still ongoing, according to Bloomberg.
Arnold explains that "D&G's recent faux-pas is a perfect example of [failed creative in China]. D&G has gained much of their success in the West by being the 'enfant terrible'. They conquered the hearts of many fashion fans and customers with their focus on Italian roots and authentic storytelling. Always staying true to their founders' characters, their love for Italian food, fashion craft, and of course, their own, unedited personalities. A perfect blend for irreverent advertising. This has proven to be a great recipe for Europe, the US and beyond, but it really backfired in China. Whilst there is nothing wrong with their brand strategy, per se, unfortunately, D&G missed the mark assuming the same satirical and rebellious approach would have the same positive effect when parodying the Chinese culture."
Instead of firing out risky campaigns, establish meaningful connections and start close to home.
In China, for thousands of years, an individual's duty to the family unit has always preceded their duty to the state or society. More so, while the biblical commandment of "honour thy mother and thy father" is widespread in the West, filial piety as a central value in Chinese culture goes far beyond that. Many Westerners often find it difficult to comprehend just how extreme, in comparison to Western standards, and how close the family unit was, and is, in Chinese society. Despite the enormous generational gap with their parents, Millennials and Gen Z in China will not abandon these values. We always found the phrase "modern expectations and traditional values" adeptly describes Chinese youths of this generation.
It can even be said that many differences between Chinese and Western thinking relate back to the unique place the family structure has in the Chinese culture.
There is hope: Apple recently demonstrated the power of "local creative" from a global brand.
There are examples of Western brands producing good advertising in China. Apple, with its recent Chinese New Year ad did a great job of building a meaningful connection with Chinese consumers.
At the polar opposite of D&G's execution, Apple's China creative was local and very different to their global or Western approach of experimental creative thinking. The Apple ad focuses on a mother's love, and the amazing, odd things they do to show it. This is intertwined with the urban migration of hundreds of millions of Chinese people in their 20s and 30s, leaving 老家 (birth homes) to work or study. The details are impeccable, almost everyone in this audience group would have had similar experiences of mothers giving strange but wonderful things to their children, because "whatever you can get from outside, won't be as good as what you get at home". Indeed, because what you get at home is with mother's love.
If you manage to get a whole nation to sympathise, it is no wonder that this ad pulled on the heartstrings of the Apple target audience and many more.
Don't want to go down the sentimental route? Engaging with your target audience's passions on the right channels can also work.
If you're not into pulling heartstrings, that's also fine, as long as you put in the effort to understand your target market. Gaming, for example, is huge in China, and a good way for brands to get audiences engaged. Our recent award-winning campaign for Manchester United, who have millions of fans in China, consisted of a WeChat mini programme game:
No matter what happens with Brexit after the 29th of March, we will continue to do our best to produce top quality advertising in the UK. Our focus is and will remain to strengthen UK-China business relationships and to continue to help brands build meaningful connections with Chinese consumers.
Arnold Ma, CEO
Louisa Loehrig, Marketing Executive