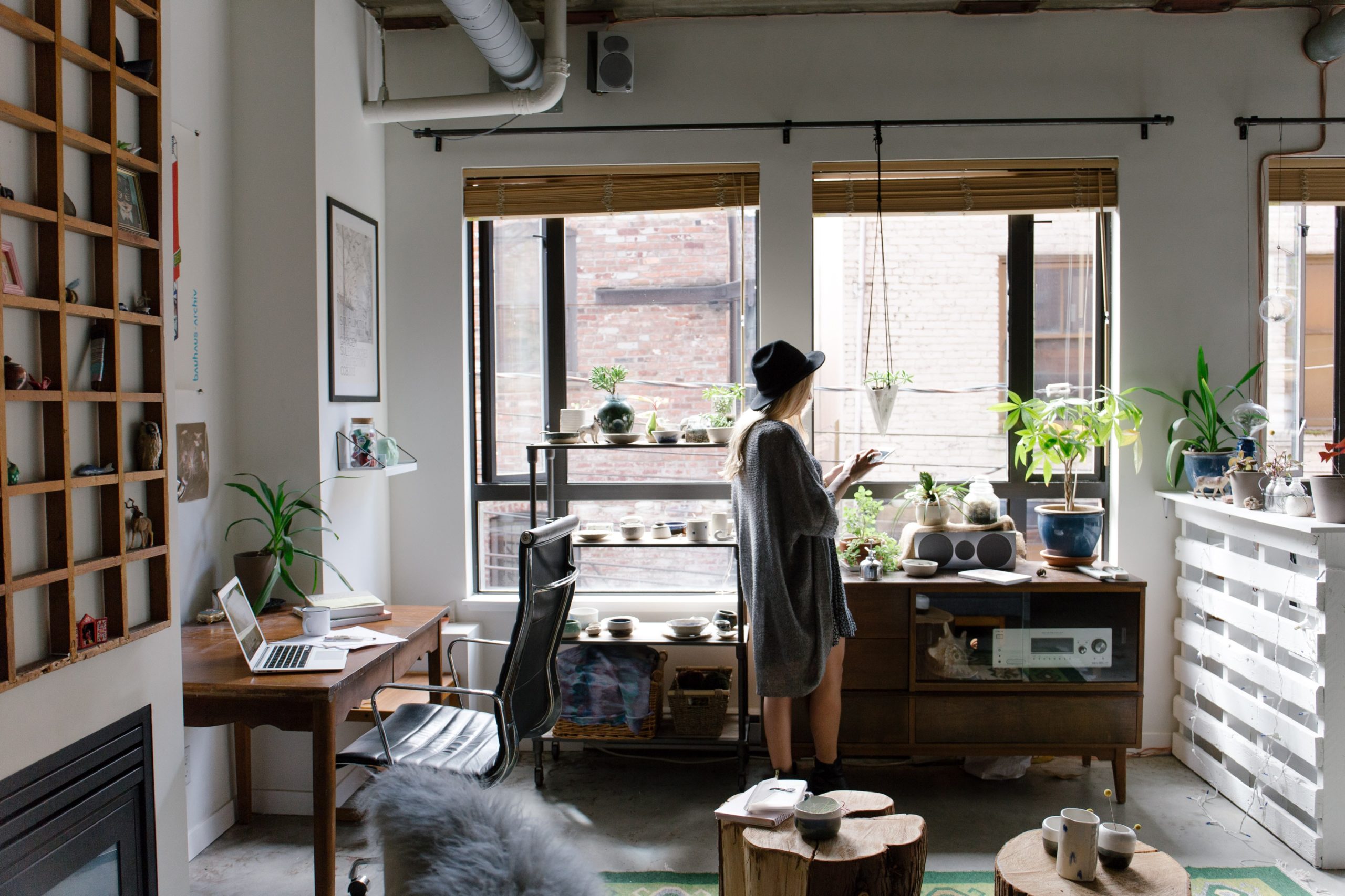 Over the past several months, COVID-19 has altered our daily lives and transformed them into a new normal.
在过去的几个月里,疫情已经彻底改变了人们的日常生活,我们也慢慢适应着疫情下的新模式。
But how did COVID-19 affect consumer's preferences towards the home?
What products did consumers yearn for?
How will this change the home in the future?
在深度宅居的日子里,疫情是怎样改变着消费者对于家居的喜爱和偏好的呢?
什么样的家居产品是大家的"心头爱"?
这对未来家居升级会有着怎样的影响呢?
We have taken a closer look into Chinese homes and spotted some new consumer behaviours, preferences and habits.
我们探索并总结了几大家居生活新趋势,以及消费者对于家居空间的新认知与体会,例如消费者行为、偏好以及习惯的改变。
The role of the home transformed
During lockdown, Chinese consumers spent most of their time at home, thereby changing their relationship with the home and the functions carried out there.
For example:
宅家的日子里,很多人与自己的屋子发生24小时密切接触,浓缩感受了平时3-4个月的家居生活,这也使得新的宅家姿势被不断解锁。
比如:
Virtual learning and working meant many consumers also had to convert their home into a living area-cum-office or school.
The inability to dine out forced more Chinese consumers to cook from home or even learn to cook – transforming kitchens and dining areas into the restaurants that could no lover be frequented.
For practical reasons, and as a result of spending more time in the home, the look and functionality of individual rooms was altered, with new trends emerging in the home decoration and DIY sector. Speaking of which…
比如,在家学习与工作,意味着大家需要将自己的家转化成办公以及学习的场所;
不能够外出与朋友家人堂食,使得很多人开始学习如何烹饪,这也将厨房以及用餐区域转变为"自家小餐厅"。
出于实际原因以及宅家时间越来越久,人们对于家居的设计以及空间的升级需求有了新的趋势。
… 4 key home decoration trends have crystallised
Customised services
More and more young people make use of customised services provided by homeware stores to help them decorate their home in a way that reflects their personal taste and style. In fact, during the 618-shopping festival in June, JD.com found that interior design services rose by 800% year-on-year.
个性化定制服务
越来越多的年轻人喜欢定制化家装服务,从而体现他们的个人独特品味以及风格。年轻一代消费者慢慢对家抱有风格化以及人格化的期许。在618的京东购物报告中我们了解到,室内装修服务与去年同期相比,增长了800%。
Customised rooms
With this rising interest in having rooms which are tailored to their interests and needs, rooms are experiencing major makeovers. Customised wardrobes, wall spaces or smart home products are examples of such.
个性化定制房间
越来越多的年轻人愿意花钱打造私人定制的房间,因为他们都是"品味卓绝的局部有钱人",乐意为了自己的热爱而买单,比如定制化衣橱、能够收藏各种限量手办及球鞋的潮墙、全屋智能家居产品等。
Easy to decorate
57% of young Chinese consumers think that decorating their home is too much trouble and too time-consuming. Therefore, products that can be installed and assembled with ease are preferred if the job must be a DIY one.
无忧装饰
57%的年轻消费者表示家装对于他们来说是一件麻烦且耗费时间的事情。因此,如果是DIY家居,为家装消费者减负的易于安装的产品,更加受年轻人的喜爱。
Intelligent homes
Technological advances in voice control and AI have resulted in the rapid expansion of smart devices which are becoming hugely popular in China. Products, such as smart switches, intelligent door locks with face recognition and smart toilets, have seen a surge in demand as the smart home market is set to expand to 581.93 billion RMB in 2020.
全屋智能
在声控以及AI发展日趋成熟的时代背景下,越来越多的智能家居产品,也慢慢实现着规模化渗透。比如人们对于智能遥控、人脸识别智能门锁、智能厕所的需求也与日俱增。智能家居的市场规模有望在2020年达到5819.3亿元。
Individual, intelligent homes it is!
The examples show clear avenues for smart homes, that are more personal and tailored to the individuals needs and tastes.
To learn more, tune in to our free live event on the topic on Wednesday, 12 August! We will be joined by IKEA China's Momo Estrella who will also share his personal insight and opinions.
Click here for full agenda and registration
想要了解更多关于后疫情时代下的潮家宜居趋势指南,可以参与Qumin8月12日的线上讲座,我们邀请到了来自宜家中国的Momo Estrella先生,与我们分享他的个人见解及看法。
报名链接?:https://bit.ly/3e4sqTt