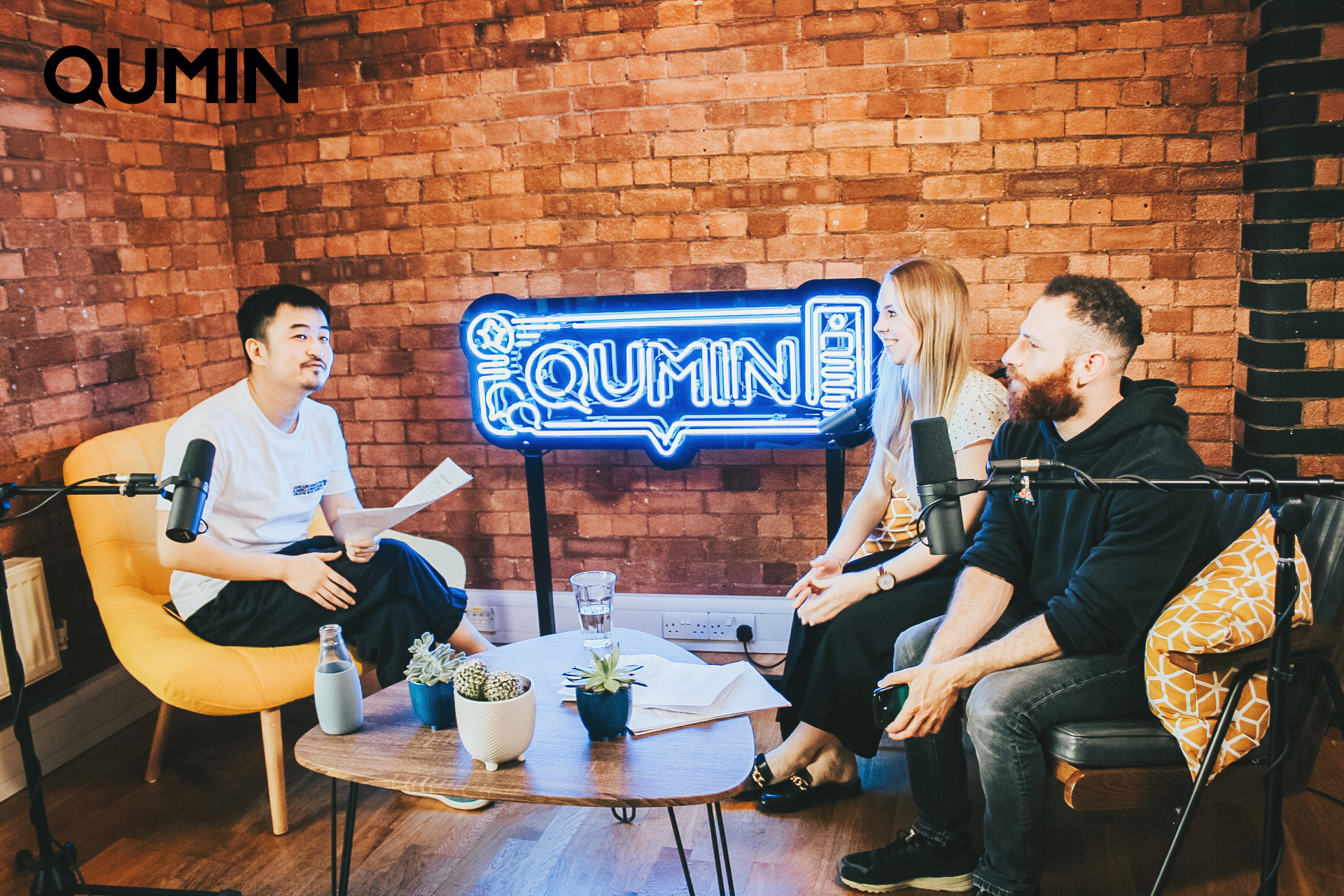 Have you ever wondered how your daily routine compares to that of someone from another country?
We often get asked to explain Chinese platforms, how they are used and which Western platforms they compare to. The answer is not straightforward. It is simply not possible to equate WeChat to WhatsApp, for example. At Qumin, rather than comparing platforms, we compare behaviours.
So, for Episode 4 of Qumin's podcast 'China, WTF?!' we took a journey through time and replace the magic carpet with a phone. Arnold, Sam and Louisa* whizzed through 24 hours on both a UK and a Chinese phone to pinpoint differences and similarities in user behaviours.
Although Louisa and Sam's morning routine differ slightly, their ideas are similar in terms of catching up with missed messages in the morning and scanning the news. WhatsApp, emails, Instagram, BBC news, and Feedly news aggregator were mentioned with the intention not to get 'sucked in to the feed'.
Catching up with messages on WeChat turned out to be a bit more of a challenge, as it, much like most Chinese platforms, incorporates multiple layers of functions and content. Separating professional and private life is not as straight cut on here.
Whereas Western applications are mostly based on websites and specific purposes, that never existed in China, leading to many applications bundling together various functions. Users would head to BBC news, for example, merely in search for news, whereas on Jinri Toutiao, ByteDance's news aggregator, you get headlines, Q&A's, short form videos (including Douyin/TikTok videos), and much more. What also sets BBC and Toutiao apart is the AI algorithm. Toutiao users are served content based on their interests (the algorithm learns based on the users' behaviour), whereas BBC news dictates what we read on the application.
On the one hand, getting sucked down the rabbit hole is understandably easy on Chinese platforms, on the other hand, Chinese users expect a variety of ever-innovating functionality within platforms.
From getting the bus or the tube to paying for that morning coffee, mobile payments are not quite as advanced in the UK as they are in China. Chinese consumers can easily pay for transport and (street) food on WeChat or Alipay by scanning QR codes on their phones, while Sam and Louisa are still using their bank cards either physically or through Apple Pay. The distinction between WeChat pay and Alipay is important, as they are owned by rivals Tencent and Alibaba, only two competitors in China's Wild West of tech companies.
London's commute usually comes with some rare down time, as signal cuts off in between stations. This precious disconnectedness doesn't exist in China, as most tubes are equipped with WiFi and cellular signal – a great opportunity for brands to swoop in and supply interesting content or services to make the commute more entertaining or informative. Be that through PR on Toutiao, or branded playlists on music applications such as QQMusic, Netease or Xiami.
Biking to work in China is also a great option, with Mobikes and the likes being readily available at the scan of a code – very different to Santandaers "clunky" card payment docking stations.
Because in the UK work usually takes place on a desktop rather than on mobile, surviving a day without a phone would theoretically be possible. However, in China, mobiles are essential. A lot of work takes place on WeChat, for example, which makes work faster and more convenient. It also blurs the lines between work and personal life – a trend the West is also seeing with work messengers such as Slack.
But why is this the case? In Chinese culture business originated from social exchanges (Guanxi culture) and from owing favours. There is no distinct line between private and professional spheres as all business is based on personal relationships. Money is also a social currency – a token of appreciation that is shared with family and friends as well as business associates. WeChat, with the function of digital red packets (traditional red envelopes that contain money), has become a digital reflection of this culture.
Lunch options in the UK are usually limited to packed lunches or popping out to get a little something outside the office. Ordering food on Deliveroo, JustEat, or the likes is rather the exception to the rule and more for group lunches or after work TV dinners.
In China, ordering a takeaway for lunch is normal. This, as it is with many services in China is down to the sheer manpower that enables cheap, quick and convenient deliveries. The food is, again, paid for through mobile – no need to key in your card details. Saving time and convenience are key with mobile service design in China.
Furthermore, the importance of good food within Chinese culture is not to be underestimated – greeting each other with "have you eaten?" (你吃饭了吗?) is still very popular. Hence why mobile food delivery is a great example of digital enabling culture (or culture enabling digital?).
Although it is impossible to define a singular evening routine, TV still plays an important role in Western households. TVs are often the hub of the home and flicking between Love Island, David Attenborough and other popular shows is a popular evening wind-down activity. Should you prefer Netflix or NOW TV for series or movies, there are similar Chinese versions which include iQiyi and Tencent video.
Interestingly, more and more Chinese people are turning to short-form mobile videos instead of TV sets. The older generation may be watching dramas on TV, but 600 million hours are now spent watching short form vertical videos on apps such as Douyin/TikTok (250m DAU), Bilibili and others. The aforementioned AI algorithm facilitates endless content, making it unsurprising that cell phone data consumption is up 189% since last year. (To learn more about the rise of short-form videos, join us at the China Britain Business Council (CBBC) on 3 September).
Brands can easily tap into this social experience with hashtags and trends by disguising videos as content. You often don't even realise you're watching an ad, compared to most ads on Western social media which are still often very obvious. Unsurprisingly, Westerners rack up paid subscriptions for ad free platforms.
Like? Subscribe for more!

Despite covering many daily activities and uncovering key points, we only scratched the surface of a potential 24h on a Chinese phone. Stay tuned for more China content in coming episodes.
If you enjoyed this episode, follow 'China, WTF?!' on your favourite podcast provider (iTunes, Spotify and the likes) and check out the previous episodes on Chinese consumers, WeChat, Influencer Marketing and Live Streaming in China. You can also watch the entire episode on YouTube. All reviews are welcome!
Meet the people behind the mics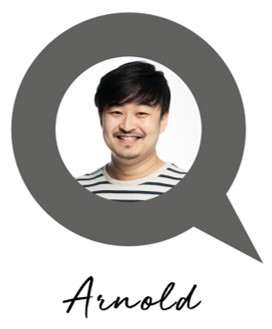 Arnold Ma is the founder of Qumin, a speaker, a writer, a podcast host, and a technophile. The official line is that 'Qumin delivers creative marketing campaigns based on Chinese audience behaviours'. But over a steamed bun in Camden Town, he'll tell you that his bigger purpose in life is to 'Open The World To China'. And his belief is that only Digital can make that happen quickly. You'll find him on LinkedIn, WeChat, Instagram and 9gag. He still wears flip-flops to work.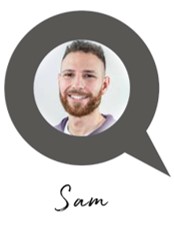 Sam Phillips is Qumin's Account Director. He has a significant track record working in the marketing and advertising industry for some of the world's largest brands including Sony Pictures, Apple and PlayStation. With a family of Asian art dealers, Sam has always been fascinated by the far East and, today finds himself more motivated than ever to help global businesses succeed in China.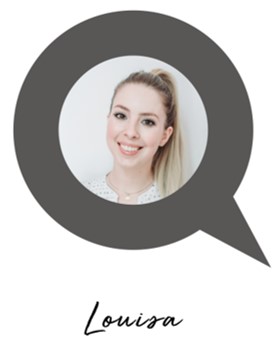 Louisa Loehrig is the mastermind behind Qumin's content production, Social/PR and Event efforts. She studied Chinese as her undergraduate degree with a one year stint at Shanghai's East China Normal University and completed a Master's degree in Marketing. Louisa is passionate about China and loves sharing her positive experiences of living and travelling in China with others.