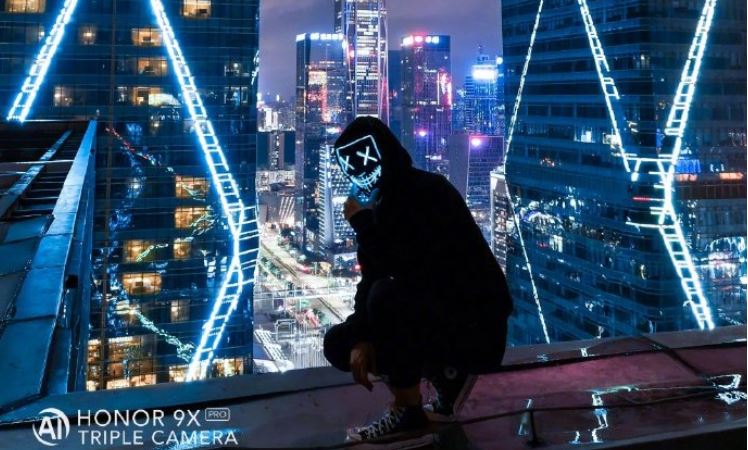 Honor is a Chinese smart phone brand and an independent sub-brand of Huawei Technologies. Founded in 2013, Honor's line of cost-effective smartphones allowed Huawei to compete with mid-range online smartphone brands in China and globally. Honor offers smartphones at lower prices because they save money by mainly operating online. You may have come across Honor recently, in the hands of footballer and brand ambassador Dele Alli for the launch of Honor 20 in June.
For the launch of the Honor 9X, Honor focussed on their 'Honor phones' account on Weibo as their main promotion channel. And they went to town on it! Pre- and post launch saw so many posts in the form of videos, photos, infographics and text promotions, that you can scroll until your thumb goes numb. As this was a phone of the X series, Honor could fall back on the experience of launching the 8X to further improve the launch of the 9X.
The target audience was clearly the younger generation of post 90s and 00s. Honor tapped into popular culture, made it relevant to the 9X, and posted it where the TA would see it: across social media.
Here are a selection of the promotions used pre-launch:
Raffles and give-aways in exchange for user engagement
Honor chose Johnny Huang, a popular Chinese celebrity, as the spokesman for Honor 9X, resulting in extremely engagement on their Weibo posts.
On July 23th they held an Honor 9X announcement conference, which was live-streamed on various platforms with high engagement
Collaborated with a KOL photographer to take amazing low light photos by using the Honor 9X to show its capabilities
Put up a large number of offline billboards in 99 cities across China and showed them in a video
The fun didn't stop post launch (30 July):
More raffles to win an Honor 9X through commenting
As a showcase and game experience mobile for Netease games, DENA, and IGG, Honor 9X gave the gamers perfect gaming experience at the ChinaJoy conference.
Honor offered trade-in service starting from Aug 6 to Aug 11. Honor users could exchange their old mobile phone with a new Honor 9X.
Used hashtag #Honor Show# to enhance engagement with Honor users and potential consumers.
Held an esports competition called 'Game for Peace Competition' ( PlayerUnknown's Battlegrounds or PUBG is a multiplayer shooter game developed by Bluehole, and it's one of the most popular in the genre. However, in certain countries, PUBG is seen as very problematic due to its violent tendencies. Game for Peace is China's way of making PUBG available in the country without violating any of their content compliance laws.)
A series of posters emphasized that the Honor 9X is suitable for mobile phone game players.
The Weibo marketing push worked: At 10:08am on July 30, the Honor 9X series was officially released. In just 2 minutes, the sales exceeded 200 million RMB, creating the fastest sales record of the new Honor X series. Compared with the Honor 8X in the same period, sales increased by 200%.
By using influencers, professional photographers, racing cars, gaming, raffles and much more, Honor's in-house marketing team (600 staff strong globally) made its target audience of influencable youths believe that the Honor 9X was THE phone to enable them to do all the things they enjoyed doing. It's not just a phone, it's technology that can improve their current lifestyle. Would you believe that Honor's marketing expenses are the lowest in the industry, with annual marketing expenses less than 3% of total revenue?