BYOB - BRING YOUR OWN BRAND
On 21 January 2020 Qumin invited some of the world's most prestigious brands to bring their own brand along to the first ever BYOB event.
In an afternoon of presentations, cinema-screen premieres, an insightful open forum and workshops to build a brand for the Chinese audience, delegates got a glimpse into today's travellers from China.
Check out the video below for the highlights!
THE REAL CHINESE TRAVELLERS
In accordance with the Chinese saying 百闻不如一见 (Bǎi wén bùrú yī jiàn) – it is better to see once than to hear 100 times – we took to the streets of London prior to the event to be able to show our delegates first hand, on the big cinema screen, what Chinese travellers really think.
We asked them about their travel habits, accommodation preferences, food choices, budgets, preferred social platforms, and more.
The responses were astounding, even myth-busting!
Watch the video below for more.
THE REAL CHINESE TRAVELLERS
Thank you to everyone who attended and to all those who helped to make this SOLD OUT event happen!
It was a huge success and we can't wait for the next #BYOBQumin.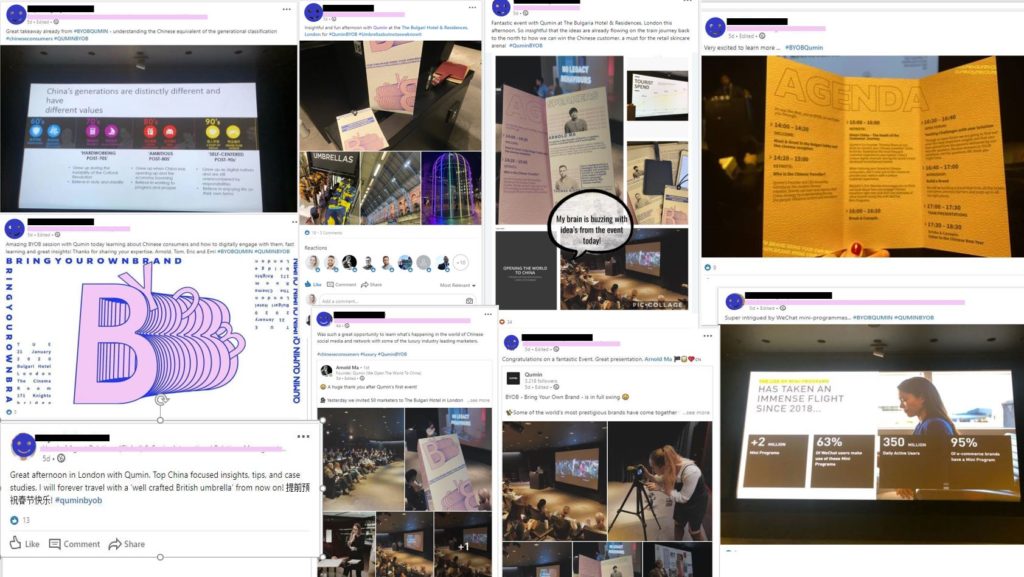 Many thanks also to LS:N for covering the event.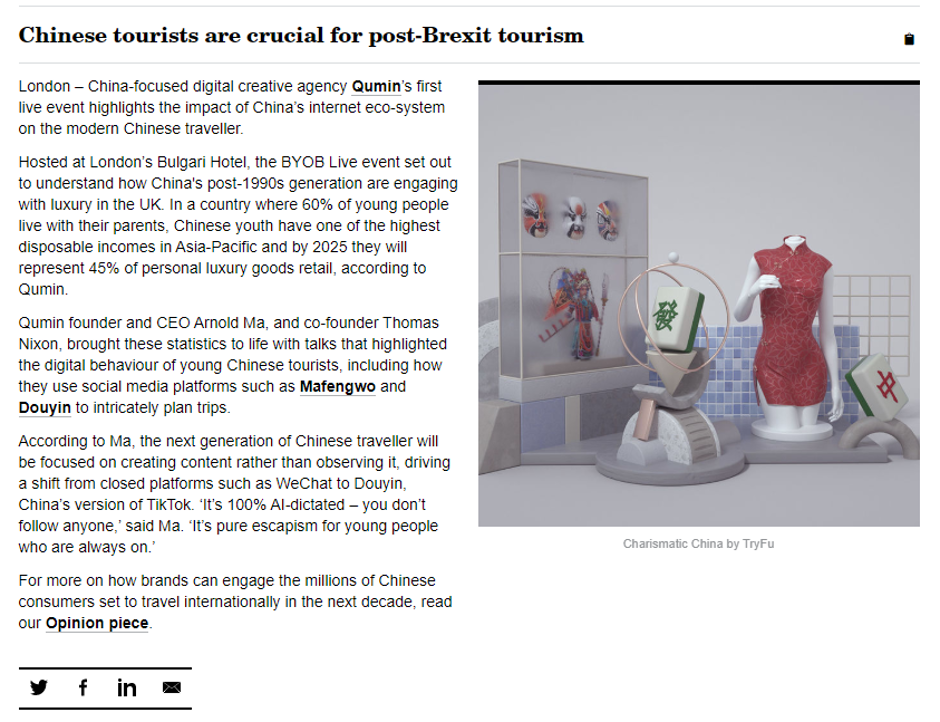 We had loads of fun organising BYOB and captured some of the organisation and behind the scenes in our latest Qumin vlog, see below!