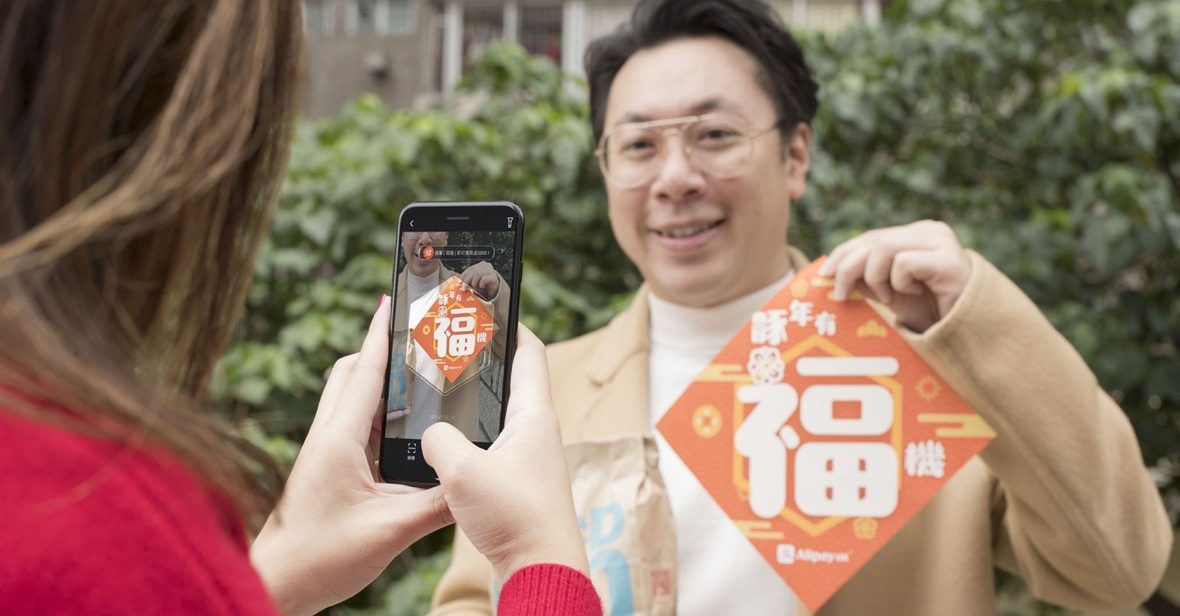 Are you ready for one of the cleverest cultural campaigns of all time? This is true cracking Chinese creative.
Before we get into Alipay's campaign, you'll need a quick Chinese culture lowdown. Feel free to skip this bit if you're already an expert on Chinese New Year traditions.
CNY during the Spring Festival is THE most important celebration in China. With it being an ancient occasion that adheres to the Chinese lunar calendar, it does not have a fixed date in the Gregorian calendar. As the name suggests, the lunar calendar moves with the moon, not the sun, meaning CNY 2020 fell on the 25 January, as opposed to last year's 5 February.
Traditionally, at Chinese New Year homes are decorated with paper cuttings, stickers and Spring Festival couplets. But there is one special adornment that represents good fortune and prosperity: the Chinese character 福 fú. Every time you see a fú, you will know that the Spring Festival is near. It is as indispensable as the Christmas tree in the West. If you see one hung upside down – don't panic, it's intentional. The word for 'fallen' sounds similar to 'arrive', hence "Good fortune has arrived!"
And then there is the tradition of sending 红包 Hóngbāo, red envelopes filled with money. Family members will exchange these lucky packets (usually the elders give them to the kids), and employers will often also gift them to employees.
DIGITAL ADAPTATION OF CULTURE
In 2014, WeChat launched the digital hóngbāo. Users can send red envelopes to contacts filled with funds they have on their WeChat or the bank account connected to WeChat. With this digital adoption of culture, the tradition can be upheld by anyone, no matter how far apart people are. This is especially valuable as urbanisation and international migration continues to rise.
COLLECT GOOD FORTUNE WITH ALIPAY
Then, for Spring Festival 2016, AliPay, WeChat Pay's main payment competitor, came up with a cracking campaign that was to be held and expanded annually. In order to receive digital hóngbāo, users can use their phone cameras to scan any fú they come across during CNY (even hand-written ones). Upon scanning, a red envelope will appear and open to reveal one of five randomly allocated traditional Chinese blessings: dedication, harmony, patriotism, prosperity and friendship. Users must collect the whole set of these special blessings in order to be entered in to the great AliPay raffle. This year, 500 million RMB in cash plus extra bonusses, such as a full-year reimbursement of all loans incurred on Huabei, were in the pot that was shared on New Year. This year, a staggering 318 million users participated in the campaign! As in a raffle, payouts were random and ranged from 1.68RMB to 666RMB (6 and 8 are lucky numbers in China).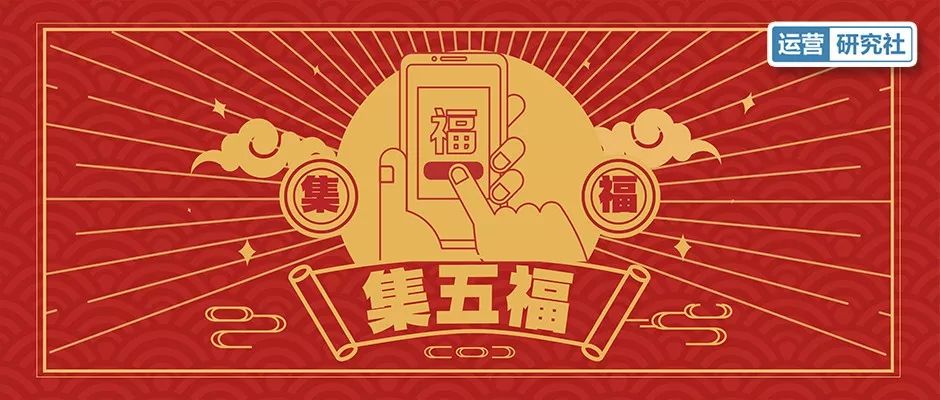 It's not as easy as it sounds – users could end up with 20 friendship fú instead of the whole set. However, it is possible to gift fú to your friends, to receive fú for watering virtual trees on AntForest (AliPay's award-winning sustainability application), or even to scan participating brands' logos, e.g. Starbuck, China Mobile, and Ambrosial. This shows that the campaign not only enables commercial collaboration but also encourages sustainability awareness.
LEARNINGS FROM THE CAMPAIGN
Apart from purely being a fun, gamified activity that engages the users and brings them together through mobile, it encourages using the AliPay application and opening it every single day. Users enjoy the competition, especially when they can collaborate with others or do good deeds to receive the prize. Gifting will strengthen user loyalty and even increase user numbers (200m participated in the campaign in 2016 vs 450m in 2019). According to China Daily, 7.4 billion people participated in this campaign from 2016 to 2019. With Chinese citizens eagerly seeking new kinds of fun in a busy, work-driven society, platforms and brands should integrate technology with culture to meet consumers' demands.
POTENTIAL BRAND COLLABORATIONS
As Starbucks and co have shown, it is possible for brands to get involved and reap the benefits of this culturally genius campaign. Be it by collaborating to have consumers scan your logo, by offering coupons that AliPay can distribute to its users or other. Brands could even simply design their own branded fú and distribute it in offline or online locations to help users collect the full set. Drawing on such cultural values in a modern way shows understanding and respect to Chinese audiences.
Keeping cultural values and traditions alive is not an easy task in modern day times, so it's great to see that technology can enable culture.