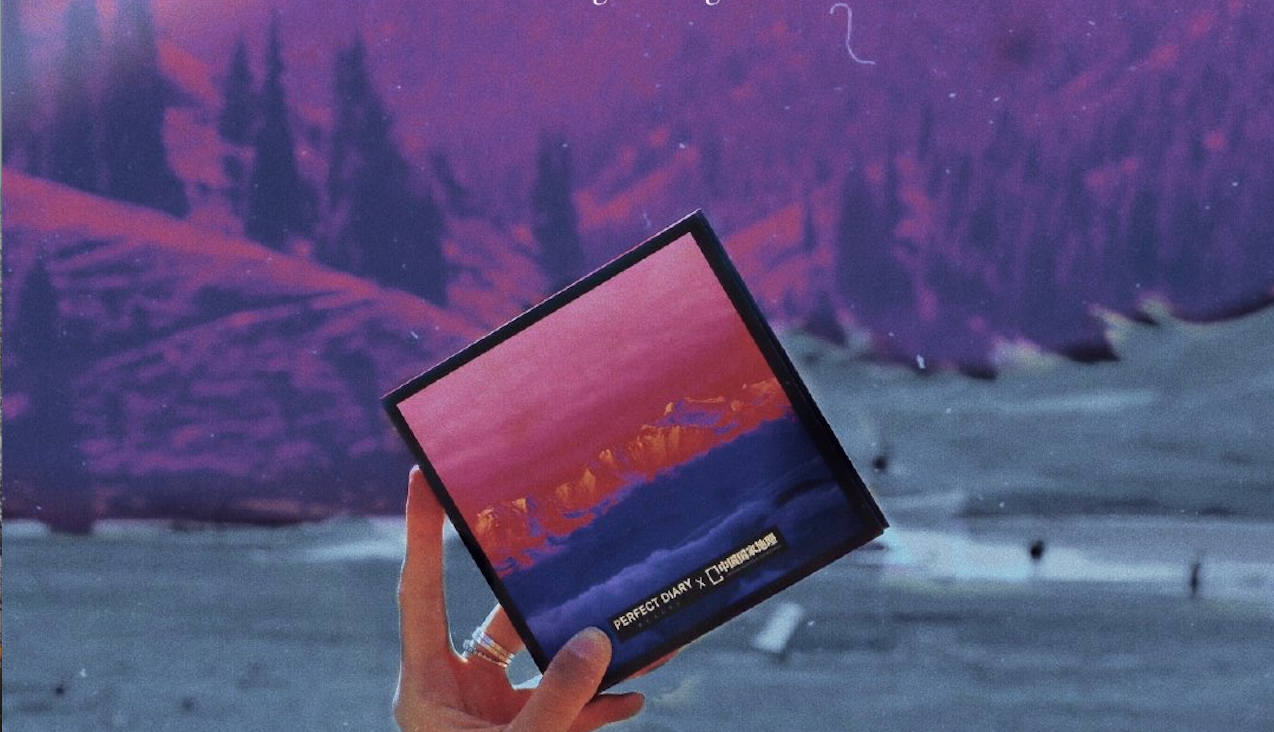 Just delete that Great Wall backdrop already, will ya?
Using Chinese landmarks doesn't have to be cliché, proves Chinese cosmetics brand Perfect Diary. They teamed up with Chinese National Geography to create a series of eyeshadows featuring beautiful natural heritage sites, such as the Danxia rainbow mountains of Zhangye, Qomolangma of Mount Everest, Namtoso Lake, and Yumen rice terraces.
Perfect Diary's mission is to reach the frontiers of fashion and to enhance brand awareness in China's beauty industry. What better way to do that than incorporating the natural beauty of Chinese nature?
Tapping into National Day and Singles Day
The campaign promotion kicked off on September 28th, just before National Day, making sure to tap into the China pride (read more here).
The product officially launched on October 21st, but fans could already pre-order by paying a 20RMB deposit and then get it for the original price of 159.90RMB post-launch. Alternatively, and very cleverly so, consumers can wait until China's biggest shopping extravaganza of the year, Singles Day on 11th November and only pay 124.90RMB.
It works: To date, 62,711 consumers booked the eyeshadow on Tmall in advance, and 52,628 consumers have already bought it.
Collabs, Influencers, and Tutorials
In order to reach a maximum audience, Perfect Diary pulled out all the stops:
They provides makeup tutorials for consumers
Collaborated with popular photo editing apps Qingyan Camera 轻颜相机 and Faceu for which thet created special filters so that users can try the makeup before they buy it
They collaborated with e-commerce platform Taobao's T-mall and produced advertisements for 'China Cool', this years Fashion week initiative from China. It brings emerging Chinese designers to worldwide Fashion shows (New York, Milan, Paris).
Models at Paris Fashion Week, were already sporting the line to promote it to a global audience.
Also, the brand invited four famous Chinese makeup KOLs to enjoy Paris Fashion Week, creating even more buzz among Chinese consumers.
Now wasn't that just a Cracking Chinese Creative for your (Perfect) Diary?