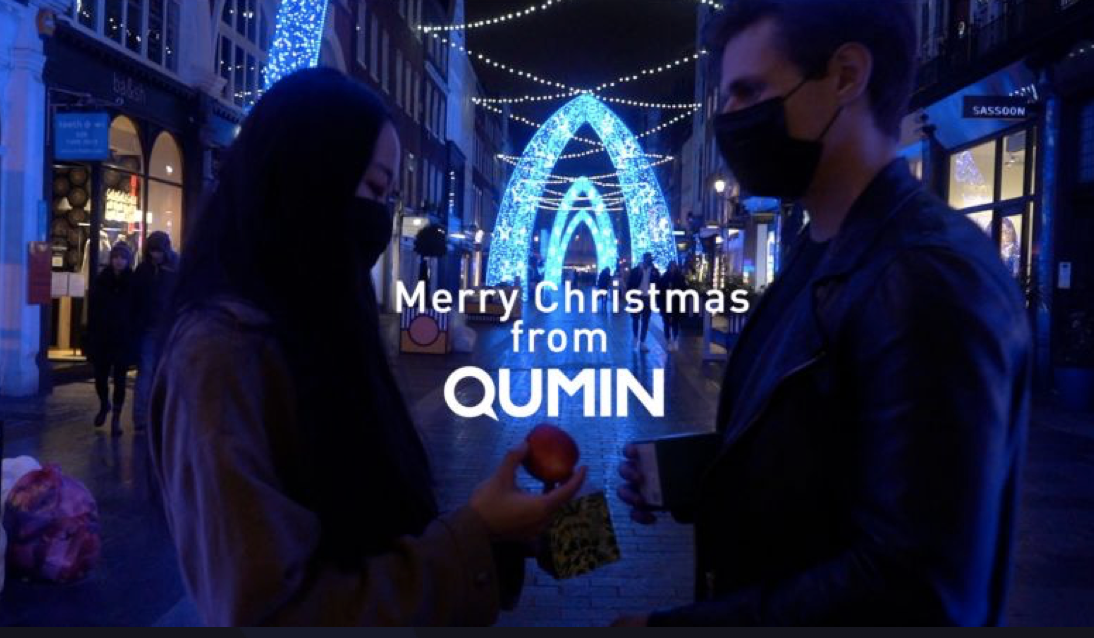 Qumin saves Christmas
We can't pass by any opportunities to  "Open the world to China". So, this Christmas, we wanted to connect you to Chinese people and cultures in a new way. We created an advert that encapsulated the importance of breaking down cultural barriers and understanding Chinese audiences.
In our ad, we show how tradition and culture underpin everything, and that what might be acceptable for some, isn't for others! Longwei and Liam almost break up by sending each other culturally insensitive presents during their first Christmas apart. Who can save their relationship (and Christmas)?
CLUE: It's Qumin!
We wish our clients and friends a very merry Christmas.
The saviour: Qumin's China Gift Guide

Give an apple but never a pear. Avoid clocks unless its a designer watch for a Gen-Zer. Don't ever give sets of four but eight is fine!
Feeling confused?!
Watched the advert and wondering what other presents to avoid when celebrating with Chinese friends, take a look at Qumin's gift guide!
*GIVEAWAY* Qumin's Christmas Manga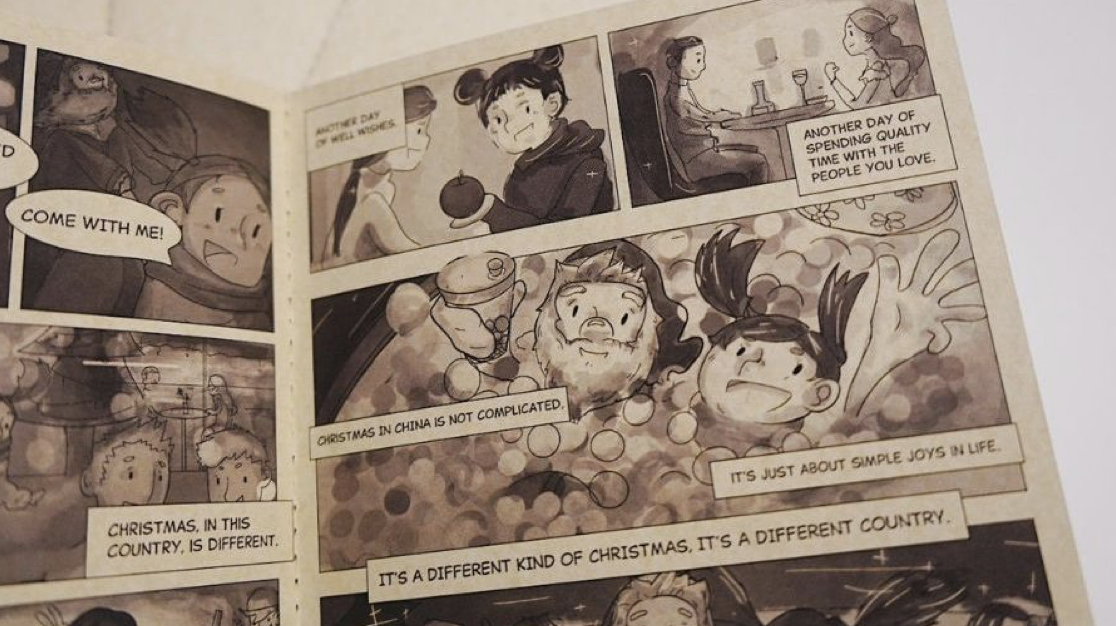 We may not all speak the same language and follow traditions the same way, but we all cherish happy times with the people we love. Instead of focusing on the negative topic on everyone's' lips (not that C-word again), we wanted to spread Christmas cheer by creating a story that highlights the real essence of Christmas – in China!
Santa travels to Shanghai to deliver a special gift to a little lady who, as we later find out, opens his eyes to the Chinese Christmas. If you want to know what happens and would like to get your hands on our limited edition, printed Christmas manga (no digital version available), enter our competition on LinkedIn!
Follow our CEO's LinkedIn and comment on the post for a chance to win yours!
Test yourself: How much do you know about Xmas in China?
Do Chinese people go swimming to celebrate Christmas?
What's China's most POPULAR DIY Christmas decoration in 2020?
What percentage of the world's Christmas products are made in China?
Did you know there was a Christmas town in China?
Find out all this and more in our Who Wants to be a Chinanaire? *Xmas special*
China has some unusual Christmas celebrations in 2020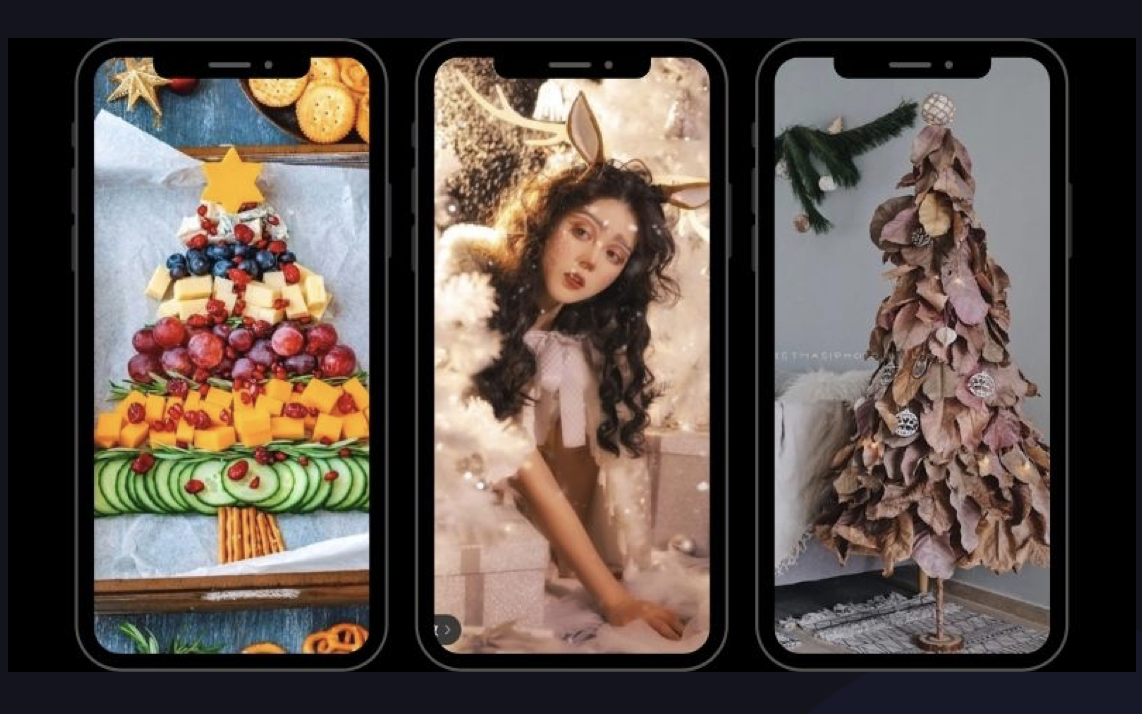 Peace apples, reindeer make-up, photoshoots, and DIY leaf Christmas trees might not be what you usually associate with Christmas!
BUT China has developed its own celebrations for Christmas as more and more people celebrate the festival.
We've summarised 5 fun Chinese Christmas trends in an article for the CBBC's FOCUS magazine.
All we want for Christmas…
… is lots of revenue.  Just kidding!
Did you know that our very own Tom Nixon does a fantastic Mariah Carey impression?
Watch our latest vlog – GUARANTEED to get you in the Christmas mood!
Merry Christmas from the Qumin family!
Last-minute Chinese New Year tips with the CBBC

Once Christmas is out the way, Chinese New Year is fast approaching! Make sure you're ready for China's biggest festival with our BYOB (Bring Your Own Brand) live event. Due to audience demand from last week's successful event in which we discussed HIT and MISS campaigns together with our audience (watch the replay here), we are bringing you another BYOB event!
Our 3-part interactive livestream will introduce Chinese culture, show some brilliant CNY campaigns and help YOU create a standout, last-minute campaign.
Join Arnold Ma (Qumin) and Pearl Zhu (CBBC) Tuesday 12 January 1 pm GMT
Sign up now for our free event – we look forward to seeing you in the New Year!
The latest news from China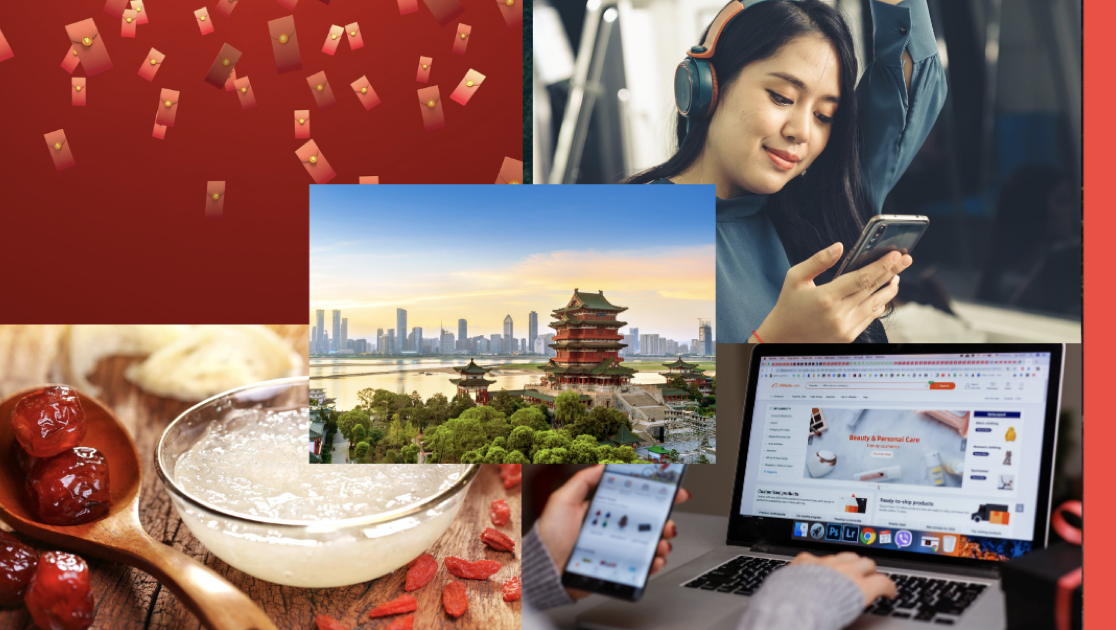 Dao Insights has daily updates with the LATEST news from China:
Want more CHINA content?
Head to Dao Insights, our online publication that shares the latest, news trends, and creative work from China.
In 6 months we have produced: 355 news pieces 59 case studies 23 opinion articles. We made a video to show off our China-focused goldmine of a website!
Like our newsletter?