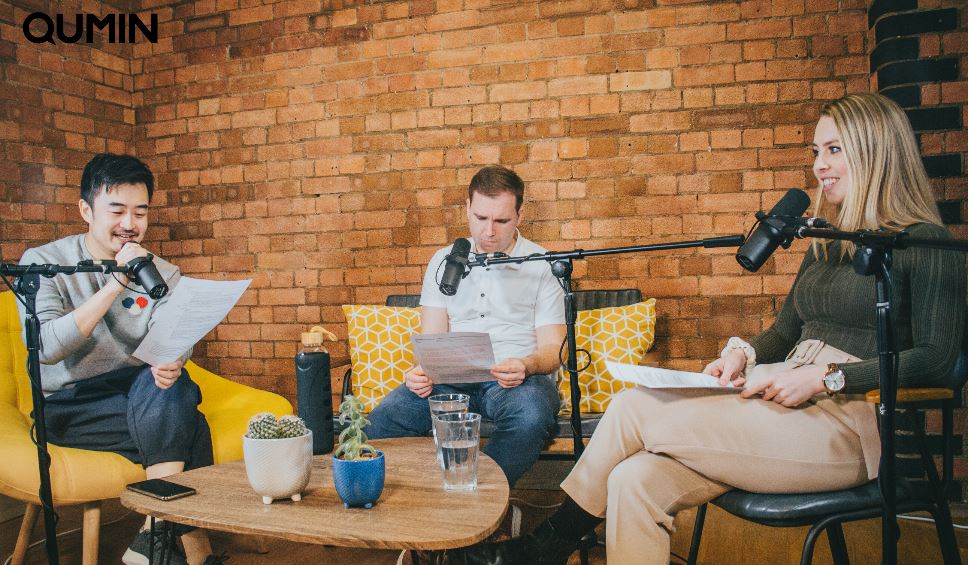 So that's it – New Year is officially done and dusted.
The red envelopes have been gifted, bellies are full of dumplings. And now that the holidays are over, it can only mean one thing – it's time for our 2020 predictions. CEO and Founder Arnold Ma chatted to Tom Nixon, Qumin's Co-Founder and Client Services Director, and Louisa Loehrig, the Marketing Manager at Qumin.
While China's economic growth has slowed from a sprint to a steady jog, the country's influence on the world shows no sign of abating. Shanghai and Beijing have enjoyed the limelight over the last 10 years, but as we move into a new decade, it's time for the lower tier cities to take centre stage.
Power to the (Tier 2 and 3) People
Simply put, the spending power of people in low-tiered cities has never been greater. Want proof? Break down Single's Day spending by city. While tier 1s performed as strongly as ever, it was tier 2s and 3s who knocked it out the park. Saturation is a key reason behind this. Beijing and Shanghai have been on the world stage for many years, and have been exposed to (and have been able to afford) everything from luxury brands to western kitchen appliances (ovens and bread makers anyone?). By comparison, tier 2 and 3 cities have only recently attained relative wealth, and haven't had the exposure to the brands more prosperous cities take for granted.
Furthermore, '996' culture (working form nine until nine, six days a week) is far more common in the higher tier cities than lower ones. Tier 2s and 3s therefore have much more free time to shop, scroll, and engage with brands.
It's because of this that, through the next decade, marketers are going to set their crosshairs on these untapped markets.
Right Market, Right Message
As businesses focus on tier 2 and 3 cities, a new question will emerge: what is the best way to market to them?
The answer to this will probably change as attitudes towards money and brand trust trickle down from the tier 1s. But at the moment, there is one thing that can be said for certain: discounts trump brand story. Every. Single. Time. It's a cliche to say Chinese markets love a deal. But the big, flashy brand campaigns that captivates Shanghai and Beijing (and, let's be honest, us too,) fall flat elsewhere. In the lower tiers, price point and the perception of getting a good deal are far more important. So marketers would do well to build their regional strategies with this in mind.
Another point to consider is China reconciling traditional values alongside it's confident, globally-minded young generation. In some ways, China's recent slowdown in growth has given it the chance to reflect on where it has come from. Health for example is very important to traditional Chinese thinking. And now that many have disposable income, we can see the wellbeing and fitness industry booming. This goes hand-in-hand with new trends in sustainabiliy.
The speed of China's development has meant, more than nearly any other market, there is a clear divide between the values of the younger and older generations. Understanding this nuance – and adapting messaging accordingly – is critical to success.
It's no secret that video has grown big. Like, really big. Short-form video apps have become all the rage in China, and Douyin (Tiktok) is well on its way towards global domination, having transformed from a throwaway lip-syncing app to a billion-dollar entertain platform in little over a year.
Live streaming has also grown significantly over the last few years, and is only set to get bigger going into the future. While in the West live-streaming e-comerce may feel reminiscent of QVC, the channel is hugely successful in China, with consumers loving being able to watch live demonstrations and interact with presenters in real time. And the applications don't stop with e-comerce. China's equivalents of Trustpilot and Quora (Zhihu) both feature live streaming, giving the opinions, reviews and knowledge shared on these platforms a real edge of authenticity.
China and 5G are synonymous in recent times. It's hard to overestimate what a big a deal 5G will be. We aren't just talking faster download speeds. The Internet of Things, Quantum Processing, Blockchain, AI – today, all of these technologies are bottlenecked by bandwidth.
5G will make all of these technologies a reality, forging connections between objects and laying down the foundations for everything from driverless cars to smart cities. The network will have massive opportunities for B2B and B2C – and as the 5G pioneer, few places will benefit more than China. The infrastructure will take a few years to lay down, but nevertheless, marketers must be prepared in the next few years.
Hyper-Successful Means Going Hyper-Local
Overall, going into the new decade, businesses will discover one important thing: China is massive. In terms of population size, that's obvious. But what most don't appreciate is the breadth of cultures, languages, food, weather patterns, and ethnicities China's 25 provinces entail.
Simply put, a one-size-fits-all approach to China ain't gonna cut it.
As businesses focus on opportunities outside the high-tier cities, they will need to get hyper-local. They'll have to do their homework, approach influencers, build relationships, and choose platforms that enable their message to resonate on a local level. If there's one thing that's clear, the opportunities in China show no sign of slowing down. But with the pace of change being so rapid, businesses need to stay on the balls of their feet if they want to ensure their China story is a success.
Watch the whole episode below or listen to it on your usual podcast provider (iTunes, Spotify, desktop).
Timestamps
01:04 The rise of consumer spending power in lower-tier cities (xiachen) and what makes the people in smaller cities different to those in Beijing and Shanghai
05:08 996 working culture, the power of having spare time and the emergence of the night-time economy
09:15 The new availability of products and saturation of top tier cities
11:50 Why the Chinese people have made health, entertainment and fitness the biggest growth sectors in China
14:00 Sustainability – why people are starting to care, but why it must be 'top-down', but then people are starting to care
16:52 "Your health is the most valuable thing in the battle for success" – Why in 2020 the Chinese are returning back to cultural values
19:08 Traditional values vs modern expectations and the rise of uber-confident, self-expressive young Chines people
19:48 Short form video really took off in 2019 – why it is so popular?
22:56 Creativity and the willingness to experiment is the key to a whole new array of content coming from China
24:36 Live streaming – not just for e-commerce (e.g. on Taobao) but also reviews (e.g. Xiaohongshu) and knowledge-based platforms (e.g. Zhihu)
25:58 Facial recognition in East and West and the ethical dilemma – should you scan your face to get the tube?
29:24 5G and why it is not just about the increased download speed, and more about what kind of tech it opens up
31:35 Marketing – from influencers to creators and why 'followers' are no longer a metric
32:52 Why influencers are creating and selling their own products and co-branded content is more important than ever
35:59 Why you should view China as a continent and not a country and how hyperlocal campaigns can help brands reach consumers in lower-tier cities
If you like this episode, subscribe for more! Feel free to contact us on China.WTF@qumin.co.uk with comments, thoughts and suggestions.