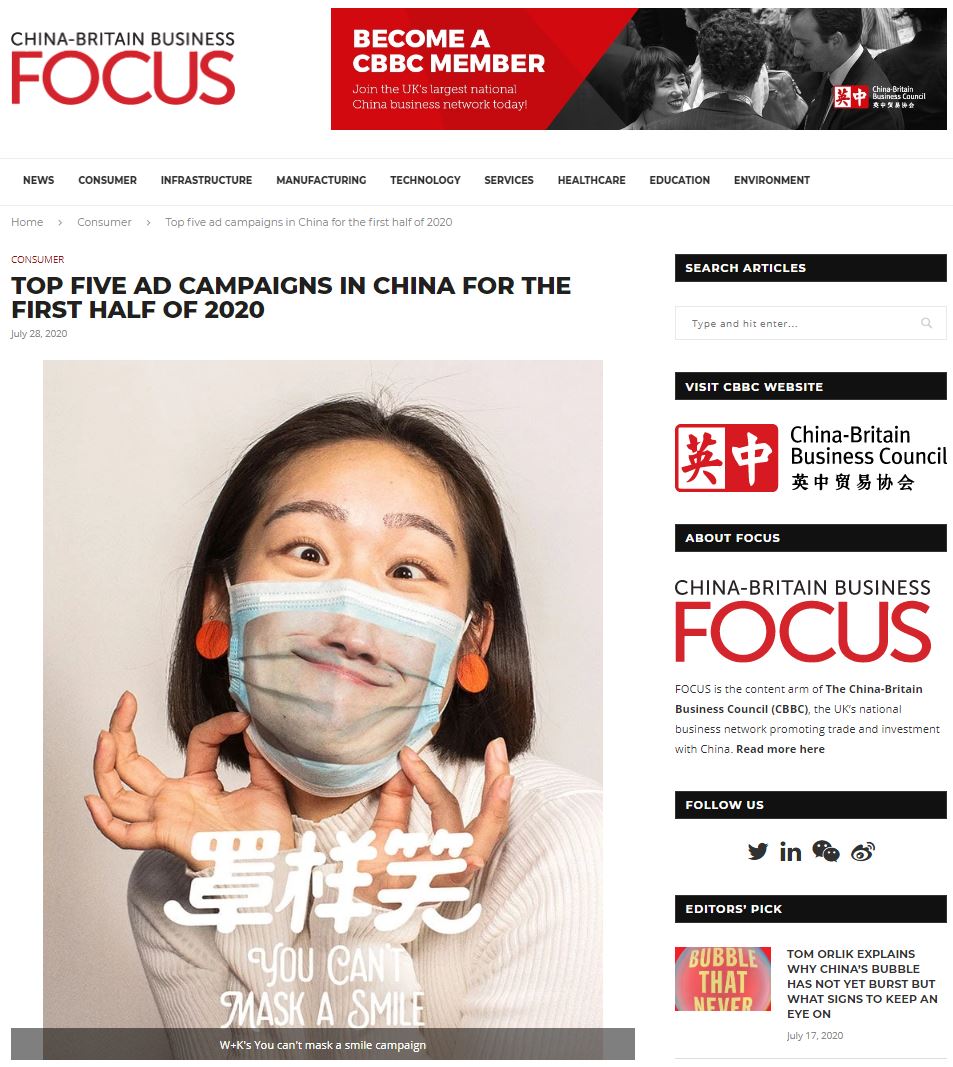 Our Dao Insights team picked out their favourite campaigns of 2020 so far for CBBC's FOCUS magazine.
These include McDonald's 5G chicken, Prada's mathematics of love, W+K's 'You can't mask a smile', Alibaba x Tmall's fashionable health QR code, and Perfect Diary's contribution to International Nurse's Day.
Read the article on China's top 5 campaigns here.